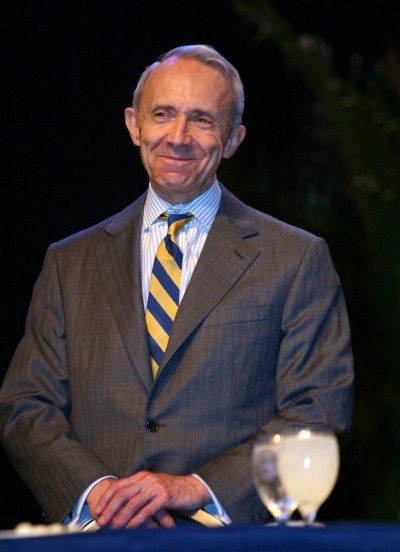 Retired Supreme Court justice David Souter was supposed to be the bland, book-reading guy on the court. So it's a surprise to find out he was a wild child at Harvard Law:
Souter recalled that he served as a proctor at Harvard College, which was a sort of antidote to being at the law school, since he'd already earned a master's degree at Oxford and found the first year of HLS repetitious and somewhat boring. To relieve the tedium, he recalled, he and a friend engaged in a fencing duel one evening. Souter's sword was a gift from a girlfriend, which he considered a rather ambiguous gift; during the swordfight, he was cut, and a group of "well-oiled" students accompanied him to health services, which overlooked the venerable Elsie's, a restaurant no longer in Harvard Square. Souter, spying Elsie's, declared he would treat his friends to cream cheese and caviar, and he sent a freshman to get the food, at which point they were all kicked out of health services.

[Justice Stephen Breyer] added that Souter was known to sit atop a tower at Oxford with a riding whip in hand, shouting 'Tally-ho the fox!' and, as a result, found HLS a letdown in comparison.
David Souter retired from the court in 2009, but he was back at Harvard Law last week to judge the annual Ames Moot Court Competition. No swords were drawn, it seems.
See our full David Souter biography »