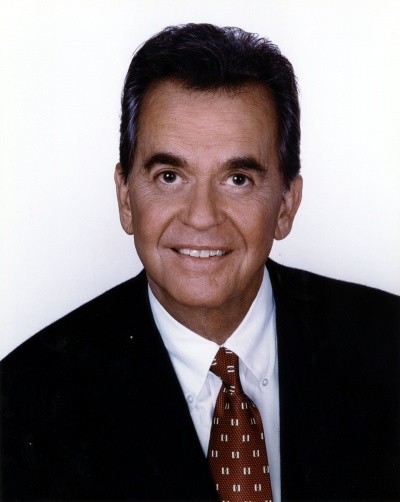 Dick Clark, the creator of the dance show American Bandstand and the ageless co-host of the annual Times Square TV special, New Year's Rockin' Eve, is no longer ageless. He died today at age 82.
Clark's agent said that he died this morning of a "massive heart attack."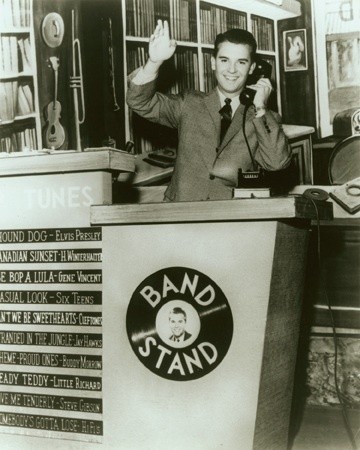 Dick Clark was a deejay, a music show host, and then an giant of a businessman in the TV business. His hit show American Bandstand influenced the music opinions of American teenagers for years.
In that he was a close relation to Don Cornelius, the Soul Train creator who died in February.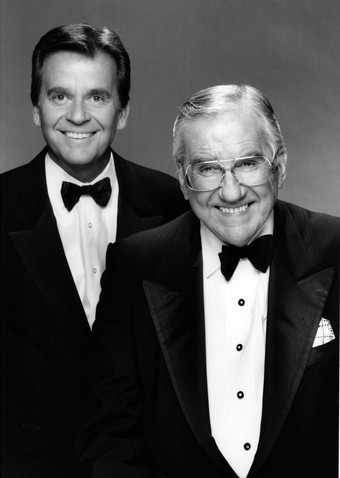 Dick Clark had the brains and drive to create his own TV company, Dick Clark Productions, and use it to create a variety of hit TV shows, like TV's Bloopers and Practical Jokes (with Ed McMahon, above) and the long-running game show The $10,000 Pyramid. He also created New Years' Rockin' Eve in 1972 and appeared on it right up until last year's show on December 31, 2011.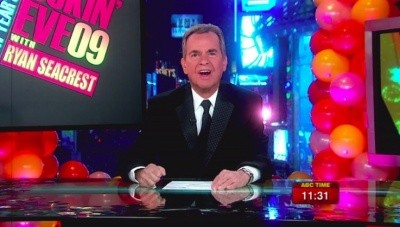 That's despite suffering a serious stroke in 2004, which left his face a little slack and his speech slurred. Clark took it as a challenge, and "will he make this year's Rockin' Eve broadcast?" became an annual question for fans. He passed the hosting baton to Ryan Seacrest, but continued to appear on the show. He said after the December telecast that he hoped it wasn't his last.
Clark married his third wife, Kari Wigton, in 1977. He had three children: Dick Jr. (b. 1957), Duane (b. circa 1963) and Cindy (b. 1965).
See our biography of Dick Clark »