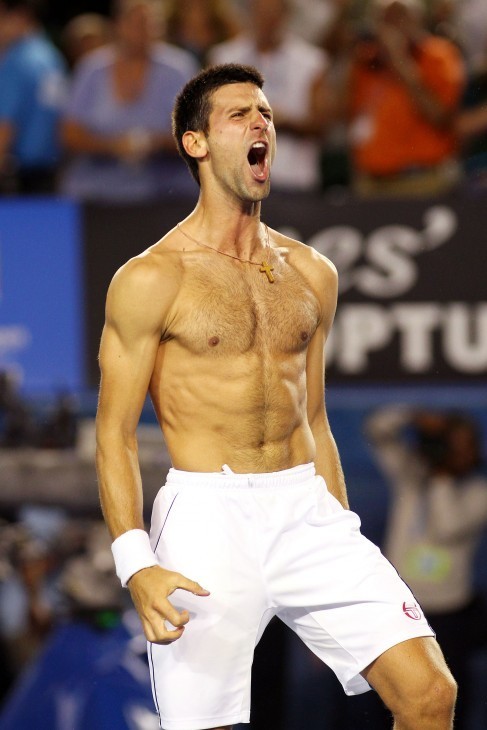 Novak Djokovic celebrates with a scream after beating Rafael Nadal in a 5-hour, 53-minute epic to win the 2012 Australian Open.
Sports Illustrated crunches the numbers from their Sunday finale:
5 hours, 53 minutes: Length of the match, the longest in Australian Open history and the longest Grand Slam final in the Open Era (which started in 1968).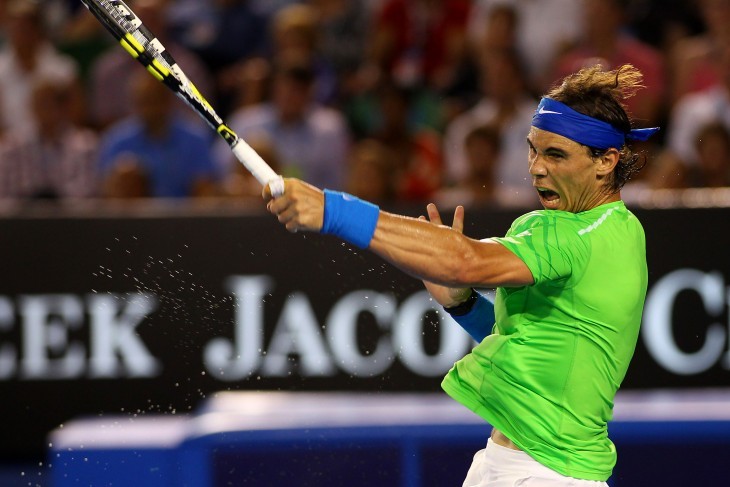 Nadal was amazingly upbeat during the post-match interviews:
[It's] nice be there fighting, you know, trying to go to the limit, bring your body to the limit of his chances. Something I really enjoy, and I always said is good suffer,? enjoy suffering, no?

So when you are fit, when you are, you know, with passion for the game, when you are ready to compete, you are able to suffer and enjoy suffering, no?

I don't know if I express very well, but is something that maybe you understand. So today I had this feeling, and is a really good one. I enjoyed. I suffered during the match, but I enjoyed all the troubles that I had during all the match.
And…
Q. Are you going to watch it again on videotape?

RAFAEL NADAL: Too long. (Laughter.) Highlights only.
See our biographies of Rafael Nadal and champ Novak Djokovic.