Don Draper is back for the fifth season of Mad Men.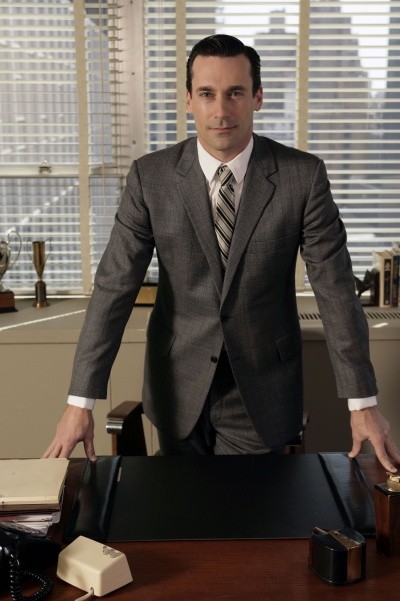 We do have a full Don Draper biography, now updated to include his marriage to his former secretary, Megan. We also have a few saucy photos of Draper and his alter ego, Jon Hamm.
Also, if you missed it, AMC has a complete and spoiler-laden recap of A Little Kiss, the first episode of season five. (Key moment: "In the conference room, Peggy's pitch for a ballet of beans fails to impress the Heinz executives.")
Don't miss the Don Draper quotes, including these winners:
"I hate to break it to you but there is no big lie. There is no system. The universe is indifferent."
And…
"The day you sign a client is the day you start losing them."
Don is remarried now, and the video claims he's happier, but he actually looks a little darker in the official photo from the Mad Men website: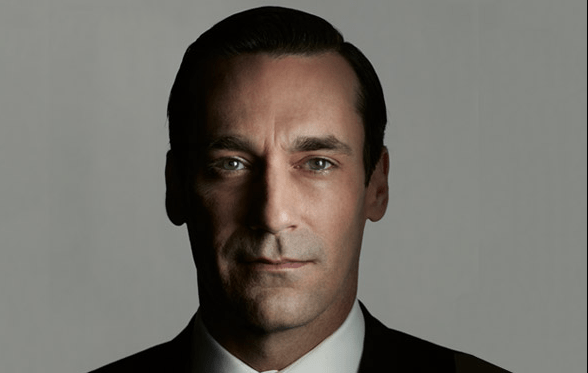 Also, I can't help but notice that Don's new wife, Megan Calvet, is not included in the show's official cast listing. The same list includes a whole bunch of minor characters like the departed Sal Romano and Freddy Rumsen, plus a whole raft of Don's old girlfriends. No room for the new wife? Just an oversight, or a subtle indication that she's not long for the show?
See our Don Draper biography »