Michelle Obama hams it up with the Dallas Cowboys.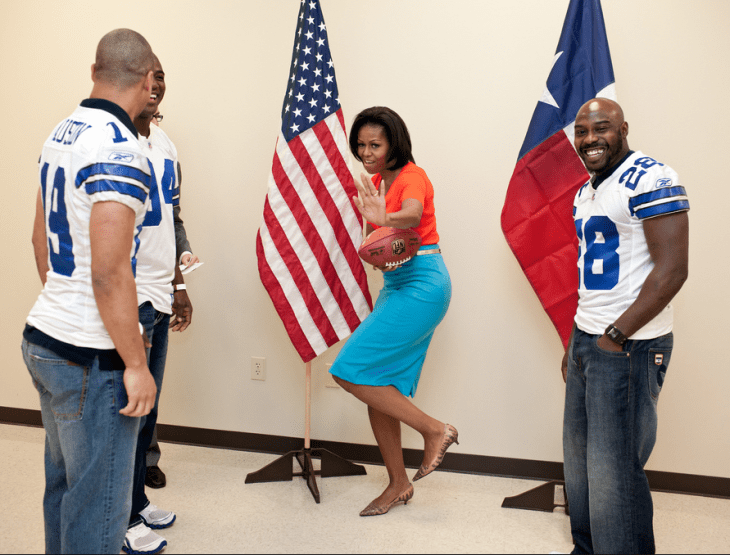 First Lady Michelle Obama goofs with the Dallas Cowboys by taking the Heisman Trophy pose on a visit to Texas. The players are (from left) Miles Austin, DeMarcus Ware, and Felix Jones.
This was actually last month, but the photo's too good to pass up. The event included the Cowboys, Michelle Obama, and chefs from the TV show Top Chef for a "Schools and Chefs Working Together" cook-off to help promote the First Lady's "Let's Move!" initiative.
You never saw Bess Truman strike that pose.
See more Michelle Obama photos »
{ Official White House photo by Chuck Kennedy. }