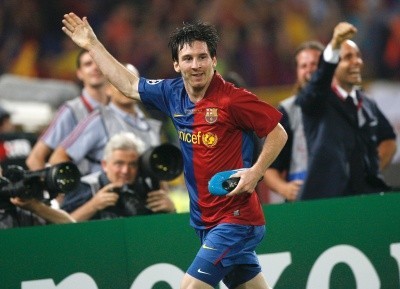 It's true: Barcelona have won by 4-0 scores three times when playing during papal conclaves. First in 1958 (Pope John XXIII elected), then 1978 (Pope John Paul II) and now 2013 (…?).
Barcelona got their chance in 1978 only because Pope John Paul I had died after a month in office. To call it "divine intervention" would be going too far, but in any case it made the 4-0 string possible.
Argentine great Lionel Messi scored twice in yesterday's 4-0 win over Milan, including this beauty while surrounded by a conclave of defenders:
If they ever switch to a popular vote, Messi could well be elected the first Latin American pope. Though he'd have to switch to red shoes.
See our biography of Lionel Messi »