Cuban rebel, dictator and Máximo Lider Fidel Castro has died. No cause of death was given in the announcement by his brother, Cuban leader Raúl Castro:
"I say to the people of Cuba, with profound pain I come here to inform our people, our friends of America and the world, that today, 25 November, 2016, at 10:29 pm, died the chief commander of the Cuban revolution, Fidel Castro Ruz."
Fidel Castro had a long, long run. The BBC News calls him "the longest serving non-royal leader of the 20th Century." He took power in 1959, and 10 years ago we noted that he had outlasted 9 presidents (10 if you count George W. Bush). He took power before The Beatles and even Fred Flintstone were created. He goes back far enough even to have taken a chummy photo with author Ernest Hemingway.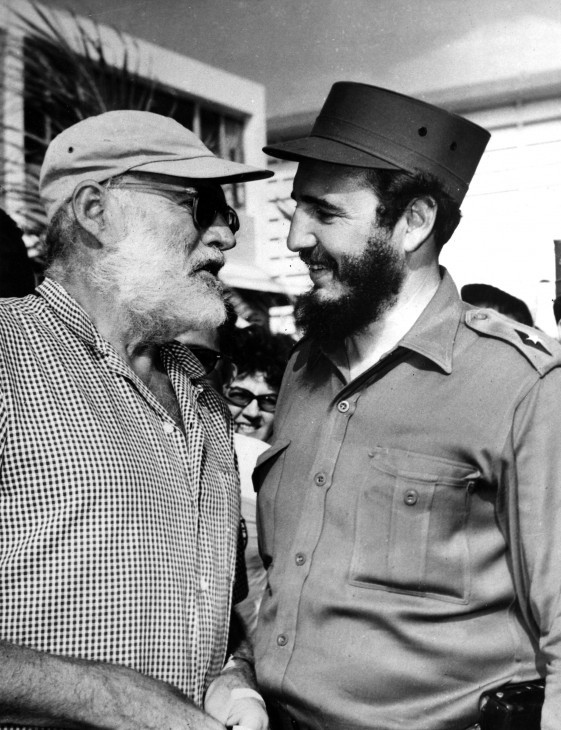 Fidel Castro officially was 90 at his death; his birth certificate says he was born in 1926. However, scholars have long suspected that Castro was actually born in 1927 but that his parents tacked on a year when he was a child so that he could attend school a year early. Still and all, 90 is the accepted age, and even The New York Times grants him the extra year in its obituary.
The bottom line is, the death of Fidel Castro puts Queen Elizabeth II on the chopping block as the last head of state from the 1950s. Queen Elizabeth (who really was born in 1926) is still running the Royal Family at age 90 and shows no signs of slowing down. Respect to her, and a salute to Fidel Castro for his own longevity. He was The Big Man in Cuba for a long time.
See our full Fidel Castro biography »