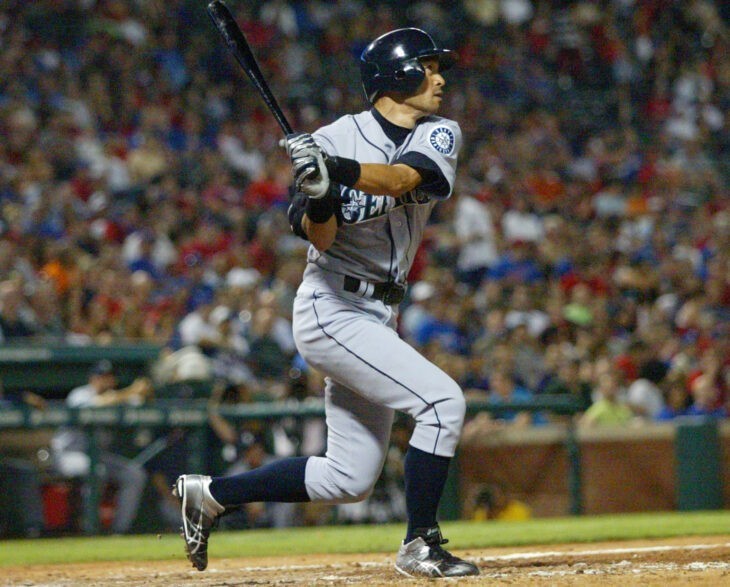 Ichiro Suzuki has, let's face it, been wasted in Seattle for the last 12 years. The Mariners never could get their act together, and from that first 2001 season — when he was both Rookie of the Year and the American League MVP — Ichiro has been steadily spectacular with no support. It's a crime how they wasted his prime years.
He's been a good soldier — the Japanese way! — but Ichiro finally asked for a trade a few weeks ago. And that's how he became a New York Yankee today.
The New York Times notes his amazin' output:
His 2,533 hits are the most by any player after 12 seasons. Combined with the 1,278 hits he had in his nine seasons in Japan's Pacific League, he has 3,811 career hits, which would put him third behind Rose (4,256) and Cobb (4,191).
Ichiro's having more fun than Pete Rose these days, too.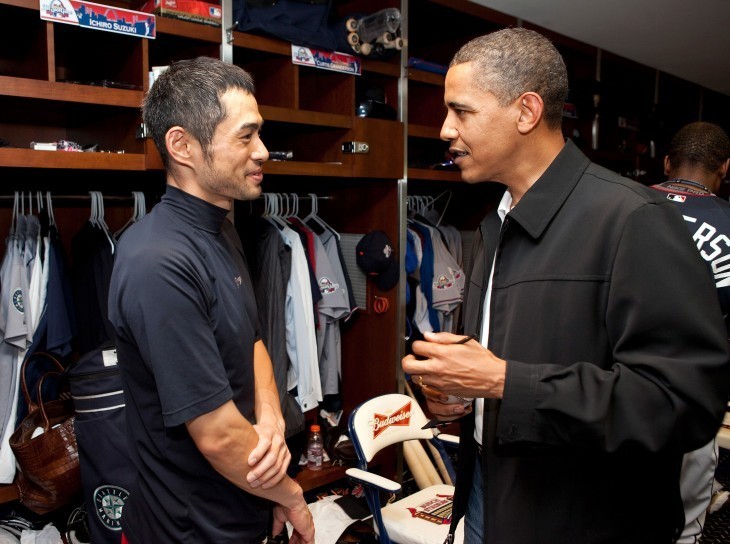 The Mariners, typically, were 42-58 and in last place in the American League West as of Monday. His new team is 57-38 and leading the American League East. Good for Ichiro. Here's hoping he gets to chat with Obama again in the White House this fall.