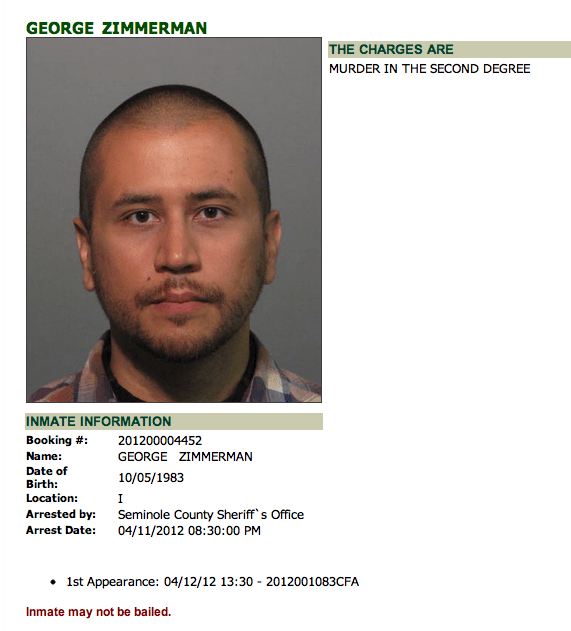 Here's the George Zimmerman mug shot (or as Seminole County puts it, the George Zimmerman "booking photo") taken on Wednesday when he was booked into the John E. Polk Correctional Facility in Sanford, Florida.
Seminole County makes it easy to find the data, which is a huge help. As shown, Zimmerman turned 28 in October.
If you're wondering where this is all taking place: Sanford (and the Polk Correctional Facility) is in suburban Orlando, to the northeast, very close to the airport. Walt Disney World is on the opposite side of Orlando, to the southwest, at 7 o'clock on the dial to Sanford's 1 o'clock.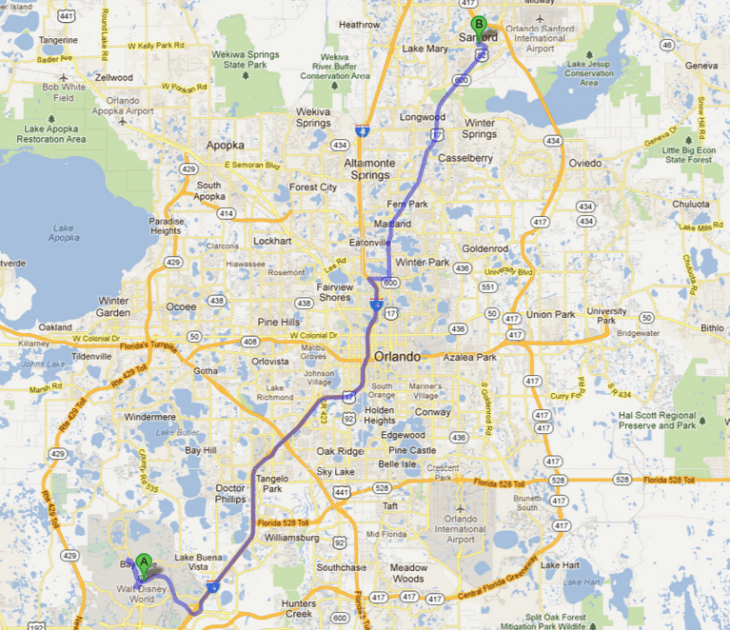 Our friends at WENN.com have posted a photo of the Retreat at Twin Lakes, the gated community where Trayvon Martin was shot. Frankly, it's not as swanky (or as remote) as I'd been imagining.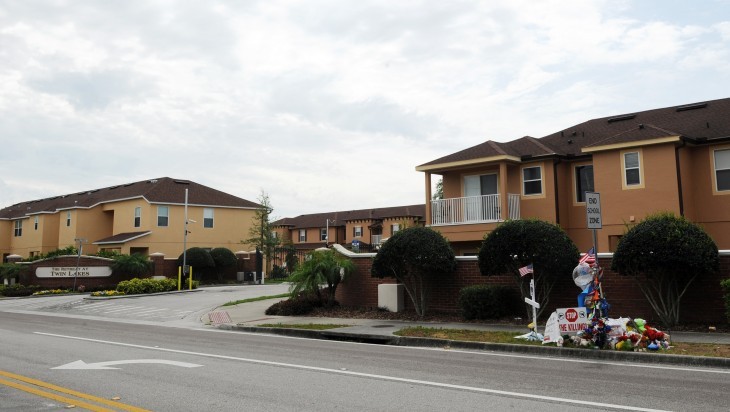 With the words "gated community" I'd been thinking of modern mansions and big green lawns and a country club setting. This apartment-style complex makes it all the more baffling that George Zimmerman picked out a kid walking through — and that nobody saw the struggle or the shooting.