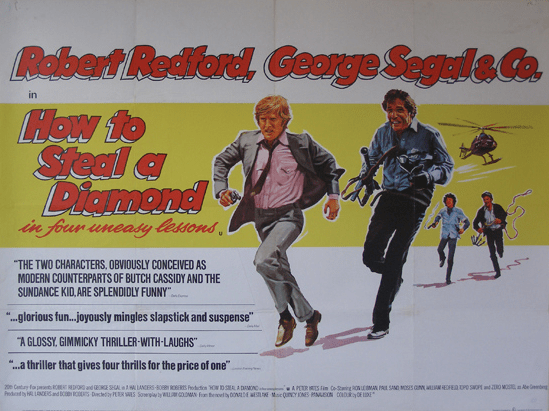 $50 million in rough-cut diamonds stolen from Brussels Airport… not bad, boys.
But still small change compared to heist artists of the past — like the gang that stole $100 million from the Antwerp Diamond Center ten years ago:
The thieves, headed by Leonardo Notarbartolo, reportedly managed to penetrate some of the most advanced security measures, including hi-tech combination locks, motion and heat sensors — and 18-inch steel doors.

The gangsters even changed the tapes of the security cameras in the building to avoid being identified. They did, however, make one mistake: they left behind a half-eaten sandwich with DNA samples on it.
And who could forget the great Cross-Dressing Heist of 2008?
Four armed robbers — two disguised as women — walked into a jewelry store in Paris. Once inside, they pulled out their weapons, forced the customers and employees into a corner, and grabbed jewels out of display cases and safes.

Swiping an estimated 80 million euros ($102 million) worth of jewels, the "drag queen robbery" became one of the biggest heists in history.
Oh, those French. They'll steal anything you can steal, and
they'll do it
backwards and in high heels.