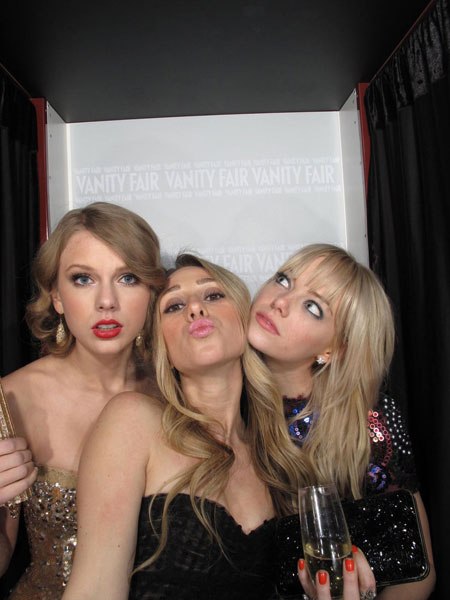 With the Oscars coming right up, Vanity Fair offers up the best of the photo booth shots from its annual party. Above, singer Taylor Swift (left), actress Emma Stone (right) and Swift's "stylist pal" Ashley Avignone.
But it's not all blondes all the time: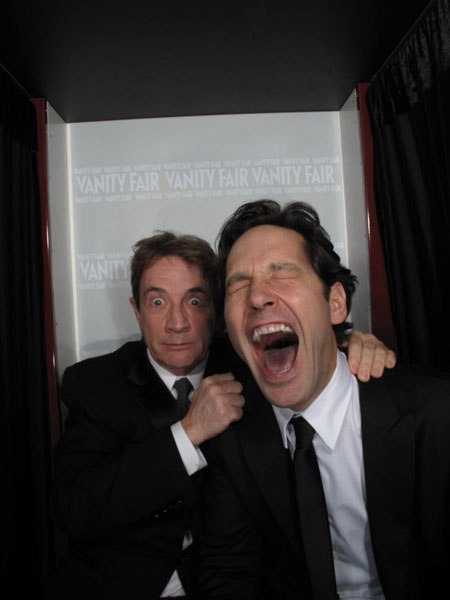 Martin Short (left) mugs with comedian Paul Rudd.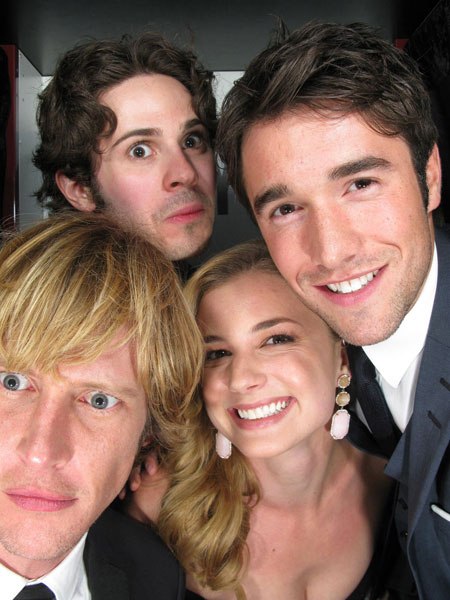 Whoops, more blondes. White-toothed young actors Connor Paolo, Joshua Bowman, Emily VanCamp, and Gabriel Mann, all co-stars on the TV series Revenge.
And who are you having your photo taken with on Oscar night?