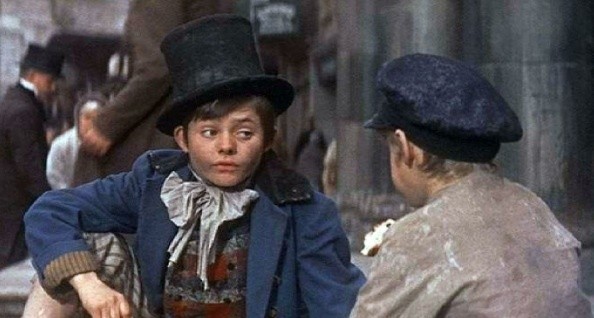 Actor Jack Wild died on this day in 2006. Cancer of the mouth was the cause; he'd had most of his tongue and larynx removed in 2004, but it was another two years before the disease got him at age 53.
Jack Wild was 16 when he was Oscar-nominated as the Artful Dodger in the musical Oliver! (above).  He had earlier played Oliver himself onstage in London, but when the movie was made he had grown too old and became the Artful Dodger instead.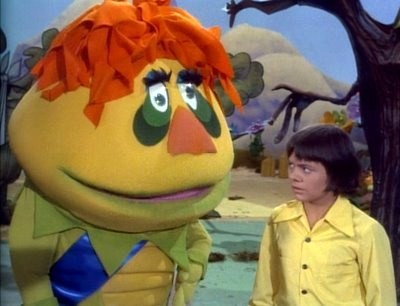 It remains his most famous role, although American fans remember him better as Jimmie, the boy hero with the talking flute in the crazy-as-can-be Saturday-morning TV series H.R. Pufnstuf.
In death, he has quite the handsome gravestone.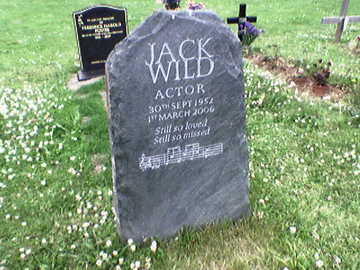 (Thanks to user Rundy at FindAGrave for that image.)
Like so many child stars, Jack Wild later lost a lot of years to alcohol and dissipation. But ultimately he was a sympathetic figure: he got clean and made a modest acting comeback later in life. Even after the 2004 surgery robbed him of the ability to speak and eat, he bravely told the BBC, "You just have to deal with it."
See our full Jack Wild biography »