Mary Richardson Kennedy hung herself in a barn at the family home in Bedford, New York, according to local news reports.
[ Update: Now confirmed by autopsy. ]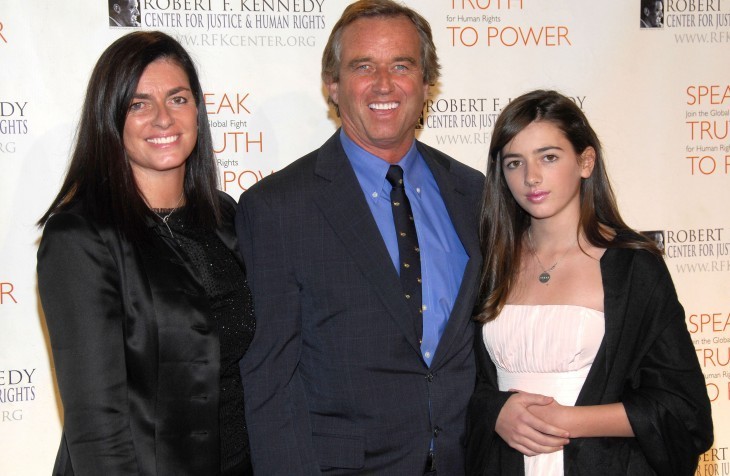 Marc Stamas / WENN.com
Mary Richardson Kennedy was the estranged wife of Robert F. Kennedy, Jr. — the son of former senator and attorney general Robert F. Kennedy.  (That's them above, with their daughter Kyra, at the Robert F. Kennedy Center for Justice and Human Rights annual dinner in 2009.)
The elder RFK was assassinated while running for president in 1968. His son was born in 1954. Mary Richardson married him in 1994, and they had four children together.
Mary Richardson Kennedy had struggled with drugs and alcohol for the last few years. Her husband also had drug trouble in his 20s, but had managed to overcome it. He filed for divorce in 2010, but the divorce had not yet been completed.