Our Mikaela Shiffrin biography is now live.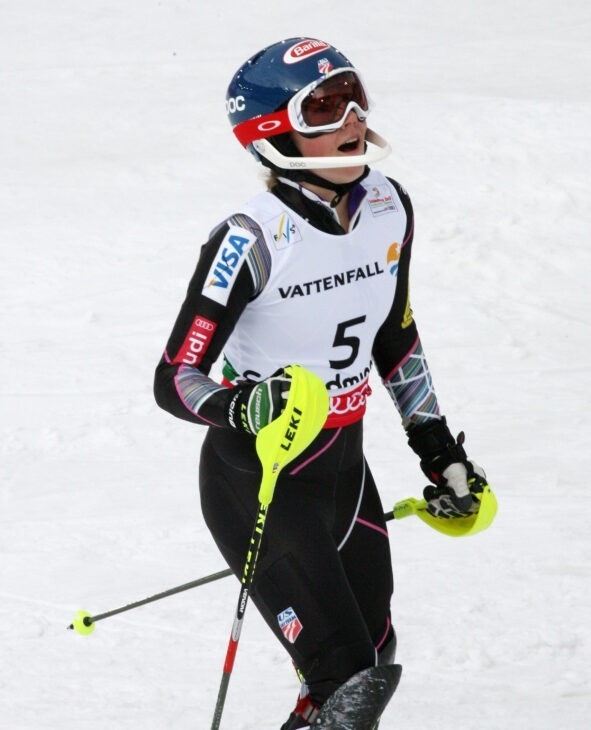 What were you up to at age 17? Probably not winning a championship in World Cup skiing, which is what Mikaela Shiffrin was up to in 2013:
Racing in Europe since she was 15, she not only won last year's world slalom championship before 30,000 screaming Austrian fans — most of whom were rooting for the second-place Austrian finisher — but also awed the ski community with her dominance in the World Cup slalom standings. In the last year, she has won six World Cup slalom races and finished second or third in two other races.

In the last three months, she has stunned the World Cup circuit anew in giant slalom. With a second-place and a third-place finish in World Cup races, and two other top-10 finishes, she has demonstrated that she will also be a contender for Olympic gold in giant slalom.
Impressive, yes.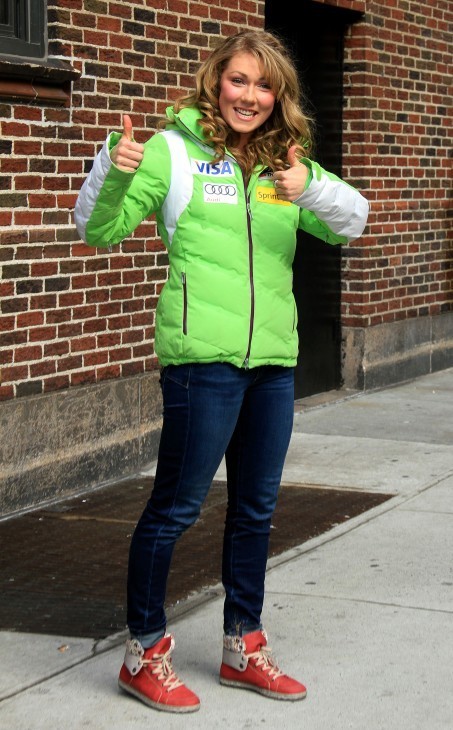 Shiffrin's prodigious talent has landed her on the David Letterman show (above) and made her one of the go-to stories for the Sochi Winter Olympics — especially now that downhiller Lindsey Vonn is out with an injury.
Mikaela Shiffrin will be competing in the slalom and giant slalom at Sochi. Good luck to her.
See our full Mikaela Shiffrin biography »