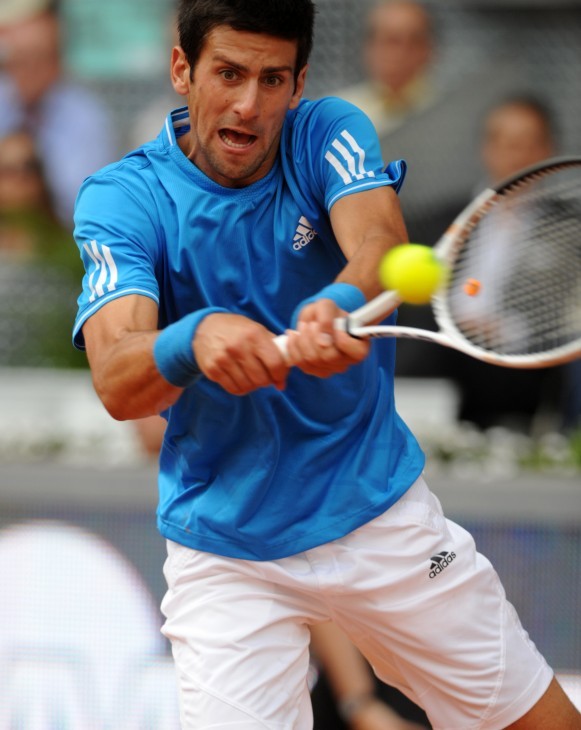 Our
biography of Novak Djokovic
is now live. He's the Serbian tennis star who's spent so much time trampling
Roger Federer
and
Rafael Nadal
underfoot this year. In fact, Novak Djokovic hasn't lost in 2011: he's won an astonishing 40 straight matches (and 42 if you count the end of 2010).
Djokovic won the Australian Open and he's already in the semifinals of the French Open — his quarterfinal opponent just withdrew, giving Djokovic a "walkover." Two more wins and he'll be halfway to the Grand Slam, and just two wins short of the modern record of 46 straight wins (set by the very handsome Guillermo Vilas in 1977).
He's also allergic to gluten, for those of you in the gluten-free set.
Djokovic has long been a renowned goofball on the tennis tour. Here he was in a famous moment in 2007, impersonating Maria Sharapova and Nadal for fans.
But he's no longer djoking around, it seems. If he makes it to Wimbledon undefeated, it's going to be a frenzy.
See our biography of Novak Djokovic >>