This red-carpet photo from the Cannes premiere of Wall Street: Money Never Sleeps caught my eye.  Could acclaimed director Martin Scorsese really be that much shorter than everyone else?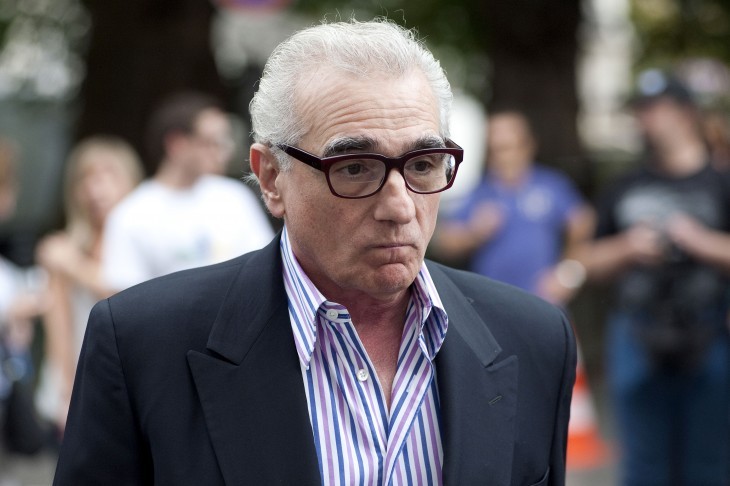 Well, yes, he could.  Martin Scorsese peaked at 5'3″ tall, according to the usually-pretty-trustworthy CelebHeights page. (They claim he's now 5'2″.) Who knew?
Here's Scorsese in a 2008 lineup with the not-so-tall Rolling Stones, at the release for the documentary Shine A Light: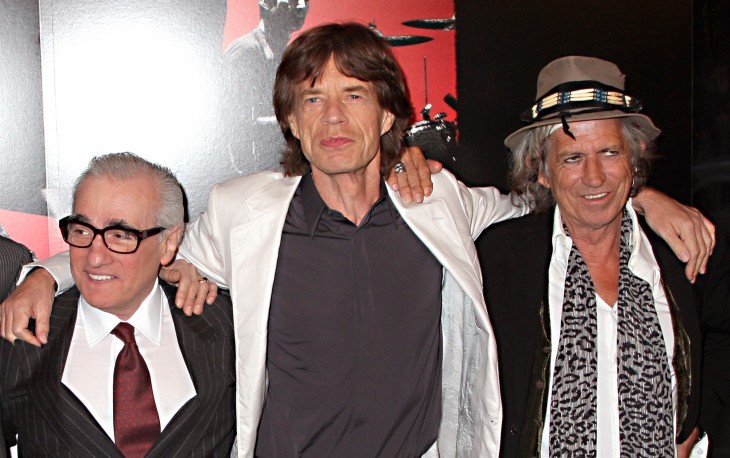 Mick Jagger is the clubhouse leader on that team at 5'10".  But look, it's not about height.  The important point is, Scorcese missed his calling. He should be returning kicks in the NFL.
Meanwhile, let's check in on the Paris set of Scorsese's movie The Invention of Hugo Cabret.  Ladies and gentlemen, Sir Ben Kingsley!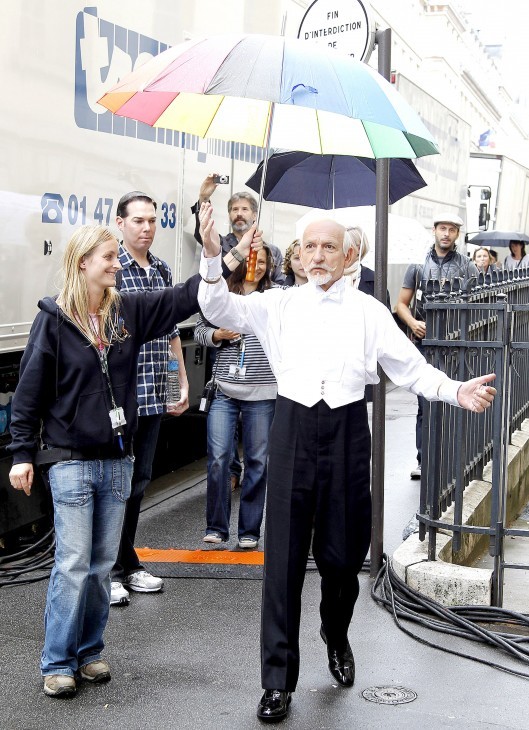 He's just a cool-looking guy no matter what kind of crazy facial hair they slap on him.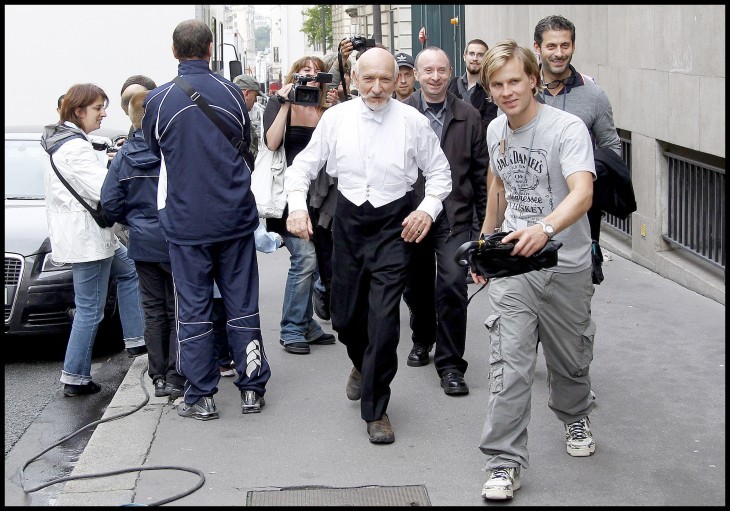 Sir Ben is said to be 5′ 7.75″ tall. (Commenter on CelebHeights: "I like to think of that height as 'the end of short.'")  Memo to wardrobe: stick with the patent-leather pumps.
Well, godblessem both.  I'm no great fan of Scorsese's movies — quite the opposite, which I'm sure concerns him deeply — but he's a heavy hitter.  And you have to love Ben Kingsley for playing both Gandhi and that terrific creep in Sexy Beast.
The Invention of Hugo Cabret is Martin Scorsese's first 3-D film, says Collider.com:
"The tale of an orphan boy living a secret life in the walls of a Paris
train station. When Hugo encounters a broken machine, an eccentric girl,
and the cold, reserved man who runs the toy shop, he is caught up in a
magical, mysterious adventure that could put all of his secrets in
jeopardy."
Good luck to them. Anything to keep Scorsese off of his mob movie kick!
(Photos: News Pictures / WENN)