Ed Harris turns 60 today. He was born in New Jersey on 28 November 1950.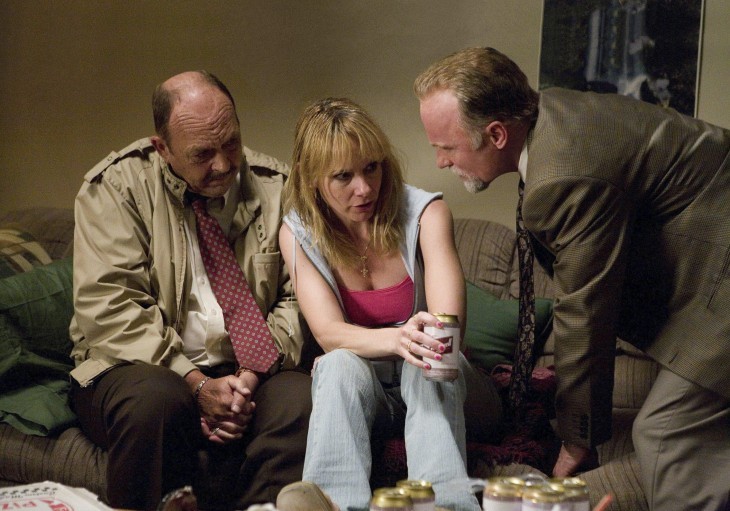 Actress Amy Ryan summed up the Ed Harris mystique in 2008, when chat host Tavis Smiley asked her about co-starring with Ed Harris (and being directed by Ben Affleck) in the film Gone Baby Gone:
We had one day, it was a rehearsal and Ed did this moment where he came rushing up and he screams down my ear to demand the information. And Ben's like, "Okay, that's great, let's do it again. Amy, can you — come here, I want to tell you something." And he took me behind one of those scenery walls.

He's like, "Oh my God, Ed Harris just yelled at you, that was so cool, that's so cool." (Laughter) He's like, "Are you okay?" I was, like, "I'm okay." He's like, "Okay, get back in there." (Laughter) So there is, like — I appreciate that too in Ben because there is this moment — your heroes can become your peers in this business.
Great quote. Ed Harris is spending his birthday month filming Man On a Ledge in and around Los Angeles. Here he is last week, shooting a fight scene with Sam Worthington: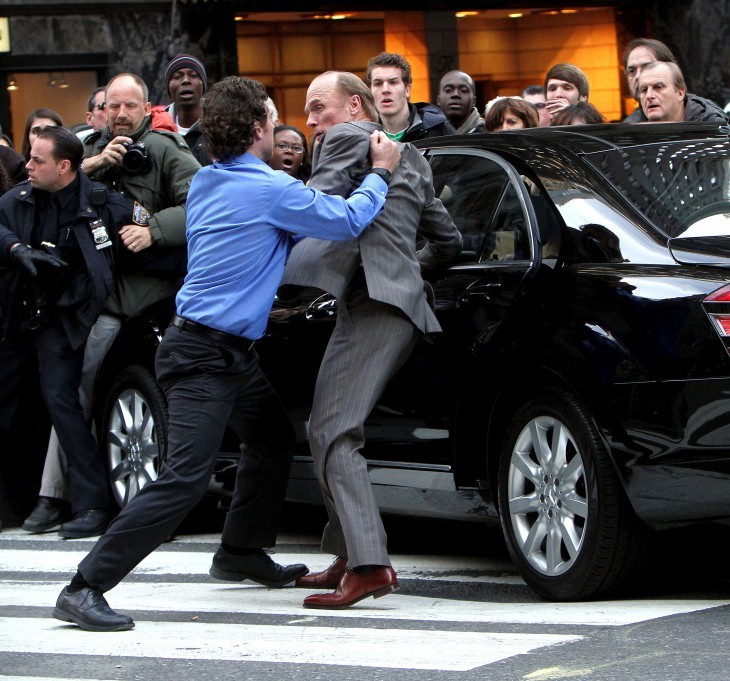 See still more photos of Ed Harris »
(Thanks to Mr. Hehn for the Amy Ryan quote.)