"When I worked with him he was humble and satisfied to work with dog characters. And maybe he's going to think he's a great actor and he's going to want to play some other characters, not just dogs. Maybe he wants to play cats or horses, I don't know. I hope he will stay simple and humble, but who knows?"
That's Michel Hazanavicius, Oscar-nominated director of The Artist, talking about the film's canine star Uggie the Dog. How much can you learn about a French guy from a 110-second video of him talking about a dog? Quite a bit, actually:
He seems like a good egg, and Uggie is no slouch: besides The Artist, he starred in Water for Elephants last year with Robert Pattinson and Reese Witherspoon. He also rides skateboards and sells Nintendo. What can you do?
Here's Uggie in The Artist, with co-star Jean Dujardin: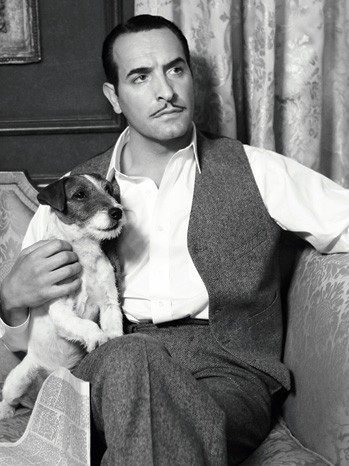 …and here he is at the film's premiere in Hollywood in November, with Dujardin (holding Uggie), Hazanavicius (at left) and co-star Berenice Bejo, who also happens to be Hazanavicius's wife.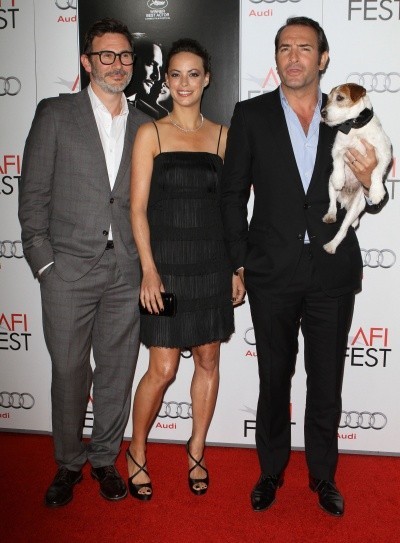 This blog post was actually supposed to be about Michel Hazanavicius, because we've just posted a brand new biography of him.
Ah, well: It's not the first time Uggie has stolen the show.