[ Update: The wait is over! Welcome to Pope Francis I. ]
Courtesy of NBC News, here's a live cam feed of the chimney over the Sistene Chapel at the Vatican:
(Sorry about the ad. NBC insists. After the conclave has retired for the night, NBC switches this feed to news reports from the day.)
The election of a new pope is traditionally announced with white smoke from the Sistene Chapel chimney. Voting began today, and the gathered cardinals will vote up to four times per day — twice in the morning and twice in the afternoon.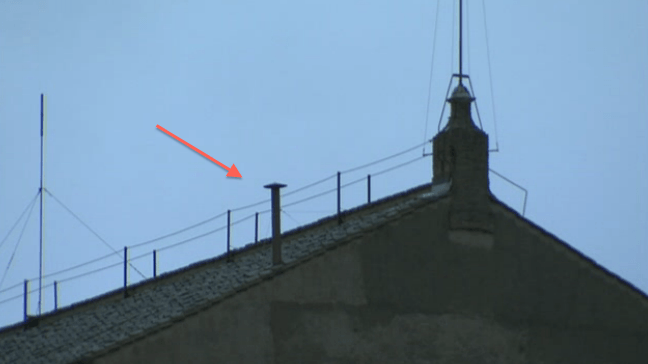 The paper ballots are burned after each vote, emitting black smoke. When a new pope is elected, chemicals are added to make the smoke white and alert the waiting faithful that they have a new pope.
Not that it's all that easy to tell which is which:
Telling whether the smoke is white (a successful election) or black (unsuccessful) has never been easy, even during the 2005 conclave, when the Vatican started using chemical packets to enhance the color of the smoke.

Even [Vatican spokesman] Father Lombardi said he was not sure what color the smoke was when gray puffs curled out of the Sistine Chapel chimney after a successful round of voting that chose now-retired Pope Benedict XVI.

In addition to the packets of chemicals, which are concocted by Vatican workers, the Vatican had also decided it would toll the bells of St. Peter's Basilica with a successful vote in order to remove any doubt about the results. However, in 2005, the bells did not start ringing until about 10 minutes after the smoke had been wafting out.
The Vatican is sticking with smoke, though.
No texting
from the conclave!