The wife of South Pole explorer was a famous sculptor whose story is as fascinating as her more famous husband's.
I'm a little embarrassed to call her Mrs. Robert Falcon Scott, but his name is more familiar to most people than hers. In fact, even though I'd read about Scott before, I'd never heard much about his wife, until I read A First Rate Tragedy by Diana Preston.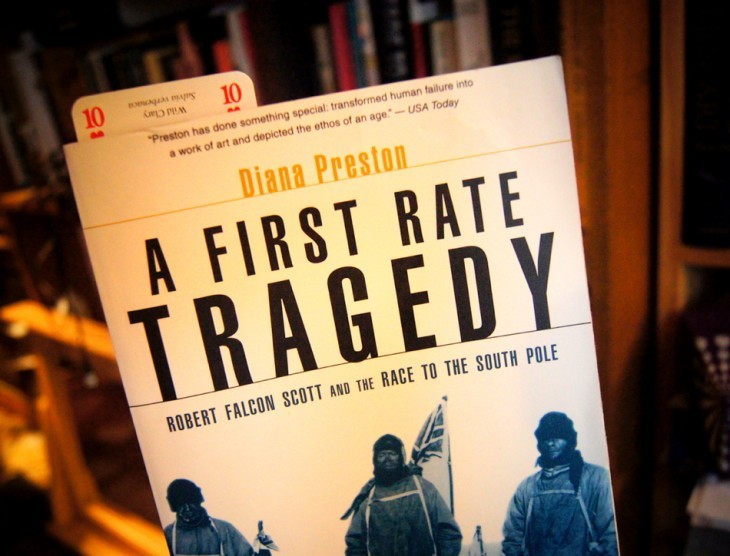 Mrs. Robert Falcon Scott was known as Kathleen. She was born Edith Agnes Kathleen Bruce in 1878, the youngest of eleven children. Her father was in the Church, serving as the Canon of York, and her mother was the granddaughter of a Greek prince.
Her mother died in 1880, her father died in 1886 — Kathleen was 8 years old when she was orphaned. She and her siblings went to live with her great uncle, William Forbes Skene, the Historiographer Royal of Scotland. He died in 1892, when Kathleen was still a teenager.
She was on her own. After studying art in London, Kathleen went off to Paris, where she lived the life of a penniless art student (and not because they don't have pennies in France). During the five years she was in Paris, Kathleen learned about sculpture and about her appeal to men. She was friends with Pablo Picasso and Auguste Rodin, and through Rodin she became friends with Isadora Duncan.
Once back in London, she met Robert Falcon Scott at a party, in what sounds like love at first sight. He was a decade older, and by that time he had returned from his first trip to Antarctica and was a national celebrity.
Kathleen and Robert Falcon Scott were married in 1908, and the following year she gave birth to a son, Peter. He got his name from his godfather, Scott's good friend J.M. Barrie — the author of Peter Pan. At the same time, Scott announced to the world his intention to go to Antarctica again, this time to be the first person to reach the South Pole.
That didn't work out. That is, Robert Falcon Scott did reach the South Pole, in January of 1912. But as every schoolboy over the age of 89 can tell you, Scott wasn't the first person to get there. He was narrowly beaten by Norwegian Roald Amundsen. Not only that, Scott never made it home — he died on the ice, just 11 miles from a rescue station, in March of 1912.
Kathleen, in the meantime, was earning a reputation as a darn good sculptor. After Scott's death she kept it up. You can find several of her sculptures around the world, including one of her husband in New Zealand.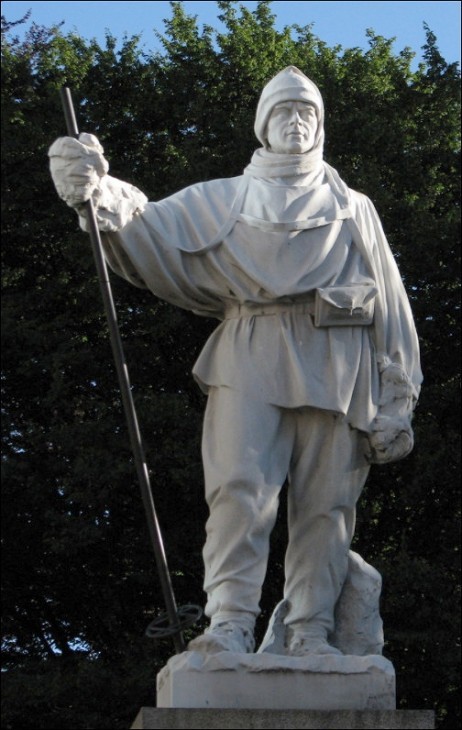 That is, her first husband. The widow Scott remarried a British politician in 1922, Edward Hilton Young, a baron, and she became Baroness Kennet. She had another son, Wayland Hilton Young, who also became a British politician.
And one of Wayland's daughters — Kathleen's granddaughter — is Emily Young, a famous sculptor her own bad self, born in 1951. She's also rumored to be the inspiration for the Pink Floyd song "See Emily Play." But who knows if that's actually true.
Emily Young is also the illustrator who did the album cover for The Penguin Cafe Orchestra, an LP I just happen to have owned since the early 1980s. You've probably heard parts of it — for the last 30 years it's been mined for NPR bumper music. Here it is: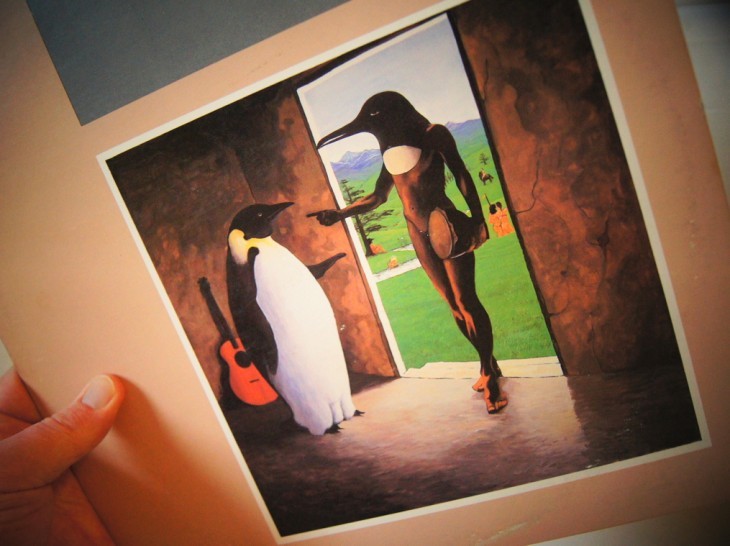 For more on Robert Falcon Scott, see the Who2 biography.
For more on Emily Young, go to her website.
And see more photos at the National Portrait Gallery.