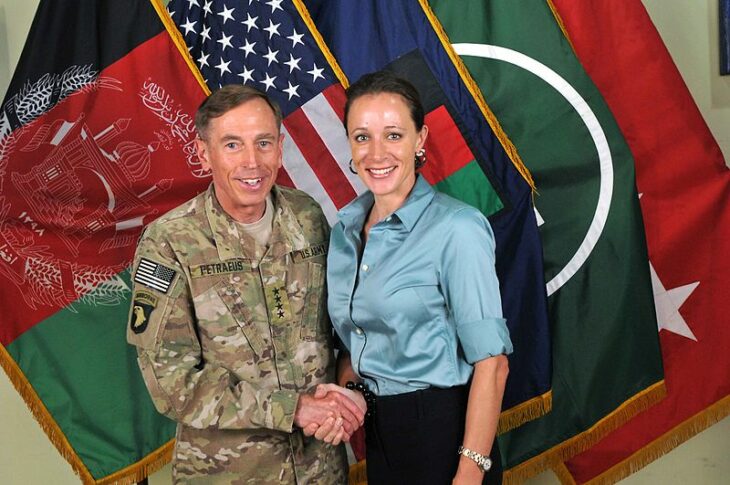 Our Paula Broadwell biography is now live.
Paula Broadwell is the West Point graduate and former Army officer whose affair with Gen. David Petraeus led to his resignation as CIA director on Friday. (Nobody seems to be saying "alleged" affair any more.)
The affair is all the stranger because she is also his biographer. Earlier this year she published All In: The Education of General David Petraeus. ("Authoritative and engrossing," Publisher's Weekly called it.)
Paula Broadwell and Gen. Petraeus met in 2006 when he spoke at Harvard's Kennedy School of Government. He became a mentor and advisor, then she became his biographer, traveling with him to Afghanistan six times. Their "intimate relationship" began in November of 2011, according to reports, and ended in July 2012.
By then the damage was done — in part because Broadwell had begun sending anonymous menacing emails to Jill Kelley, a Petraeus family friend who Broadwell apparently saw as a romantic rival. Kelley brought in the FBI, and they uncovered the affair.
For more, see our full Paula Broadwell biography »