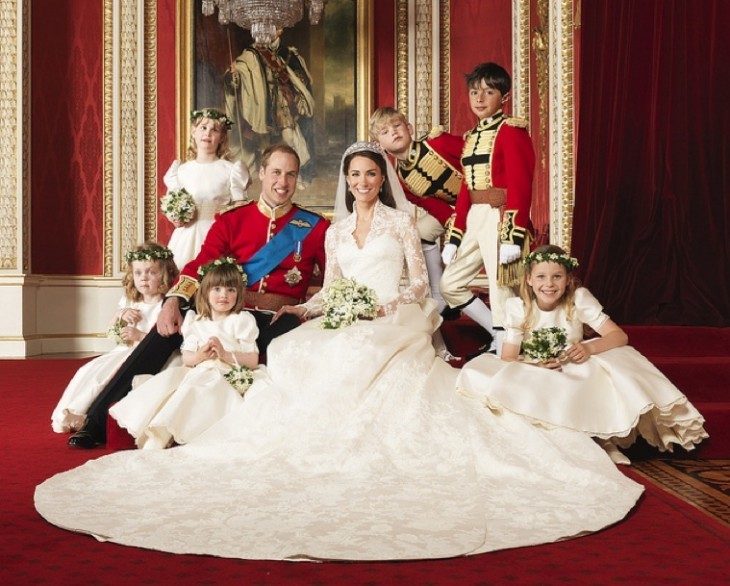 Prince William and his new fiancee Kate Middleton had a royal engagement photocall today, in the State Apartments of St. James Palace in London. Nice setting.
The surprise: Prince William has given Kate Middleton the diamond and sapphire engagement ring that his father gave to Diana Spencer in 1981. Here's a photo of the ring on Middleton's finger: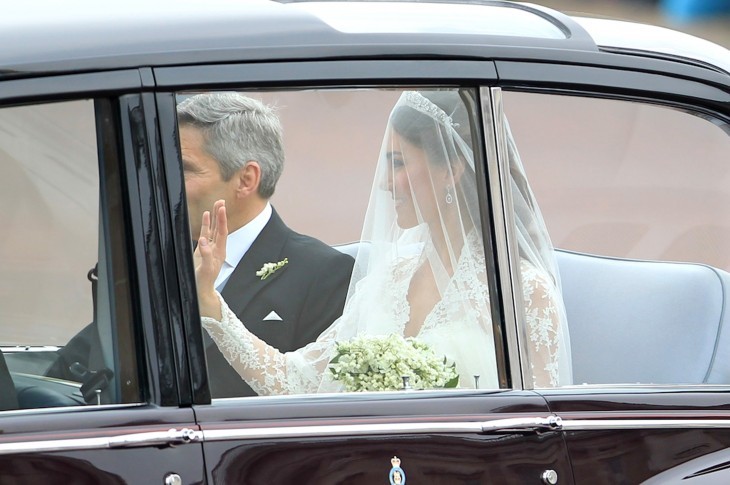 The ring is "very special to me, and Kate is very special to me now as well, so it's
only right the two are put together," Prince William said.
A handsome statement, and the British press is eating it up, of course. This event may single-handedly save the UK newspaper industry. The Diana-Kate comparisons alone should be worth a billion page views.
I find myself absurdly interested in the royal wedding. From what I've read, I'm not alone: nearly everyone in Britain is saying, "It's silly and just plain dumb, of course. Pointless and hopeless. But exciting!" I don't have much opinion on Kate, but Prince William just seems like a good egg in spite of it all. Is it so wrong to think that?
In any case, Kate Middleton looked radiant…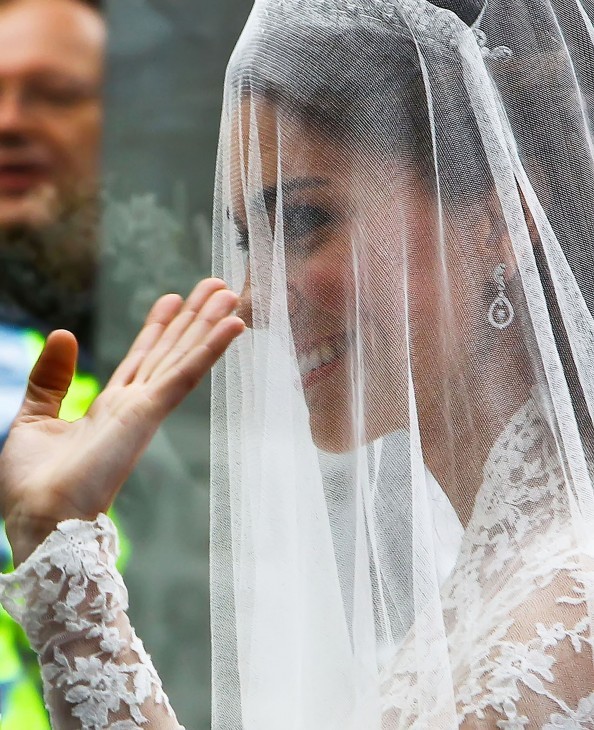 …and in general, they looked like a happy couple.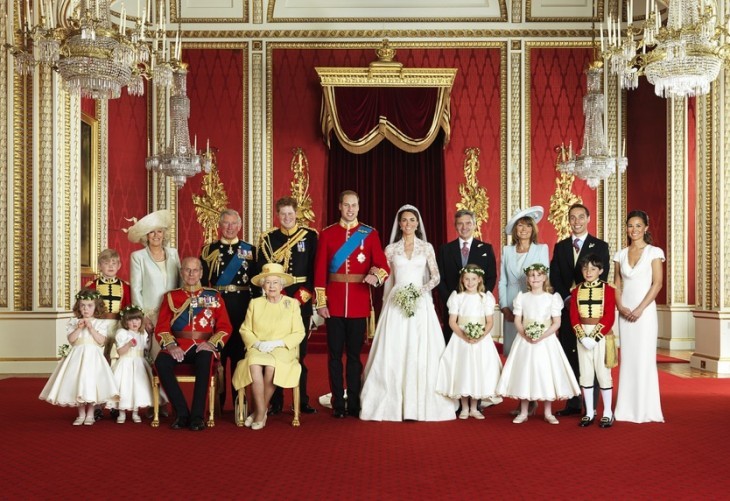 Good luck to them. I'm guessing we'll be hearing more a teensy bit more about the royal wedding over the next six months or so.
Meantime, see more engagement photos here >>