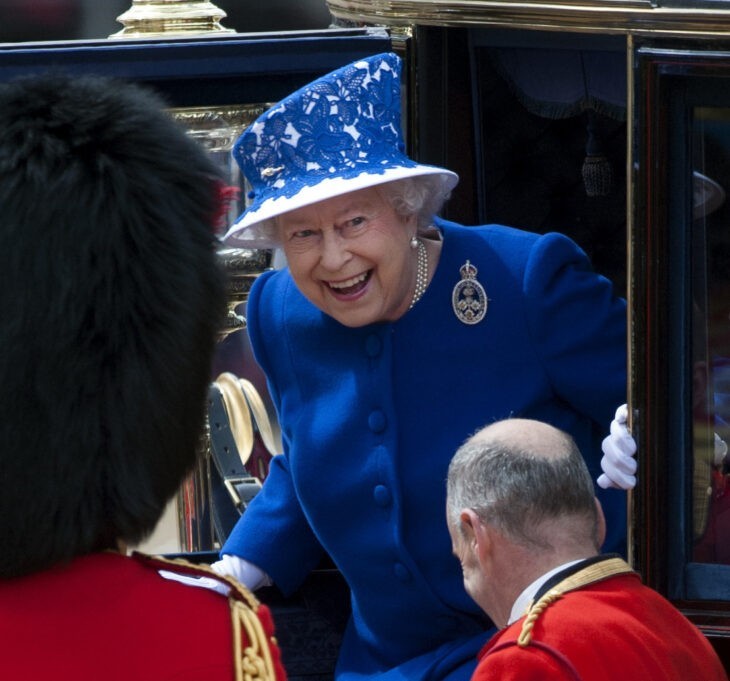 I think I'm kind of in love with Queen Elizabeth II. She's just always so on.
This weekend it was for Trooping the Colour, the annual celebration of her birthday. (She turned 87 in April, but they wisely wait for better weather to trot out the troops.)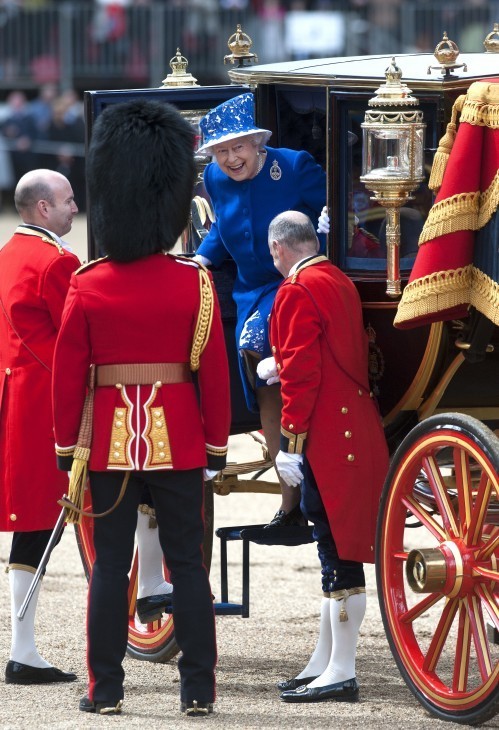 Footmen, bearskin hats, the whole nine yards.
Trooping the Colour dates back to the early 1700s, "when the colours (flags) of the battalion were carried (or 'trooped') down the ranks so that they could be seen and recognised by the soldiers." The Queen receives a royal salute, and then everyone marches around like mad.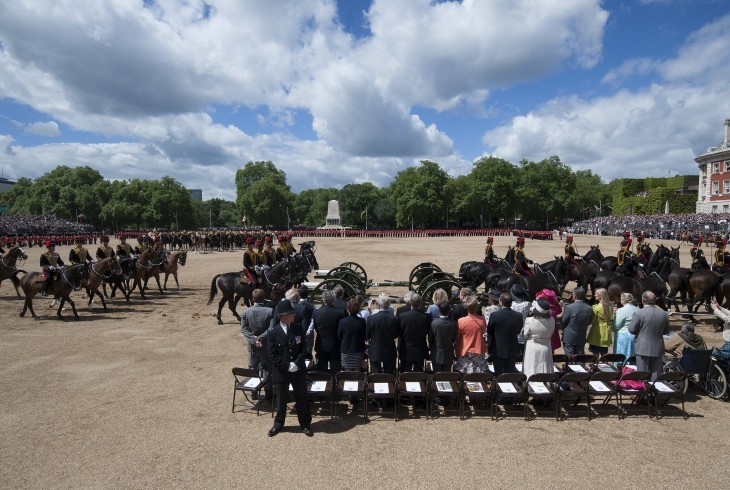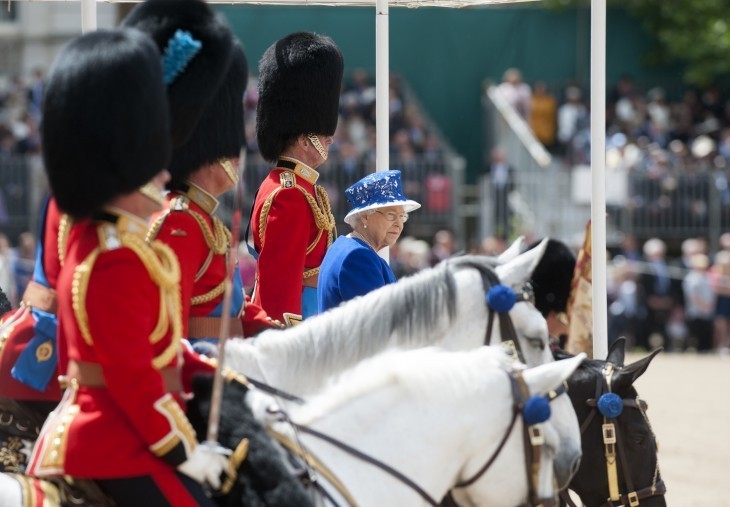 Line 'em up, boys!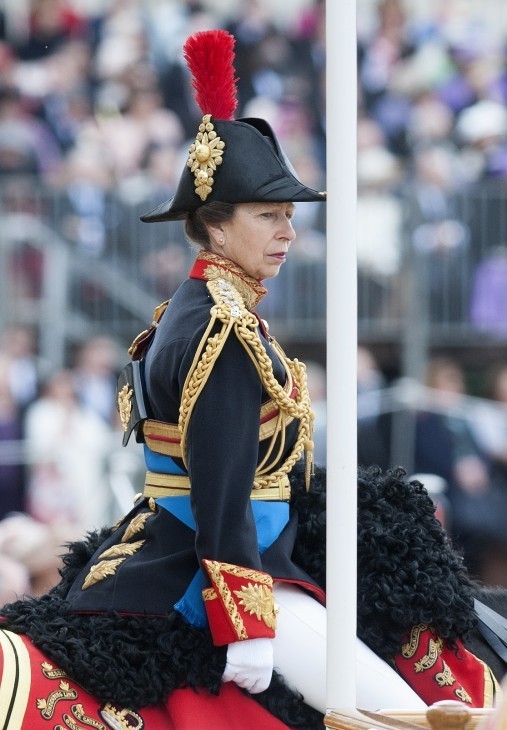 The Queen's daughter, Princess Anne, looked totally in her element. She turns 63 this year.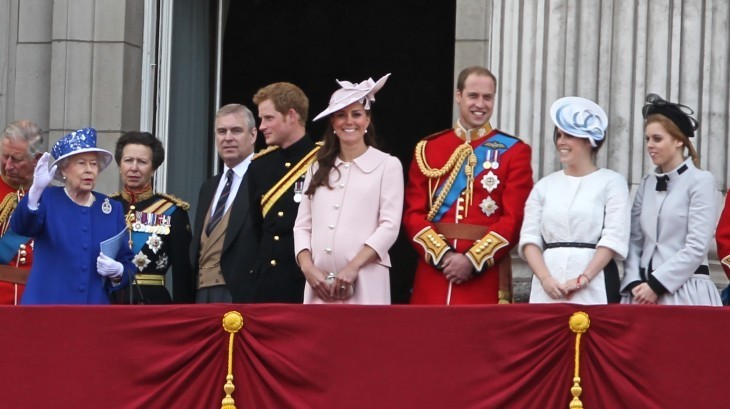 It's a family affair, of course. Prince Andrew (fourth from left, now 53) went for the civilian look.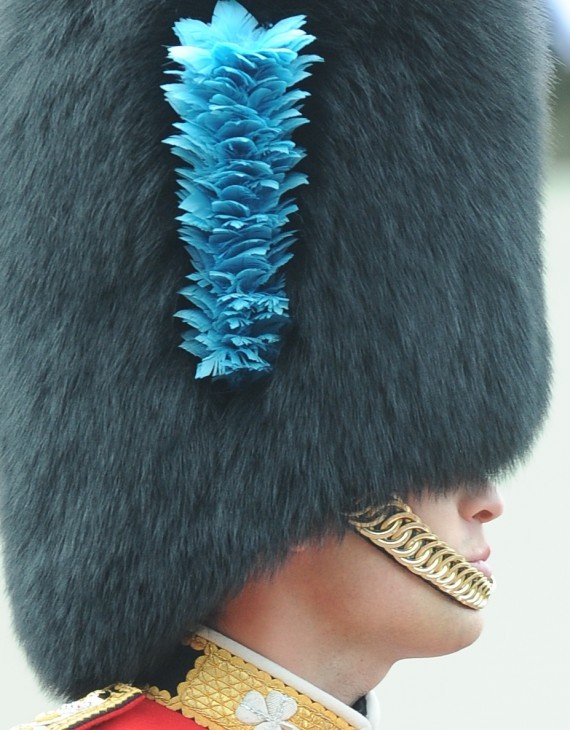 Speaking of those bearskin hats on the Foot Guards: yes, they're real bearskins.
The 18-inch-tall bearskins worn by the Foot Guards are made of real bearskin from Canadian brown bears and wear 1.5 pounds. The bearskins were first worn by British soldiers in 1815, following the defeat of Napoleon's French Imperial Guards at the battle of Waterloo. The French grenadiers wore bearskins to appear taller and more intimidating, and Britain adopted the towering fur hats for soldiers in ceremonial duties and guarding royal residences as a symbol of its victory.

For many years the Ministry of Defence and the British Army have tried to find a synthetic alternative to the fur. As yet, no acceptable alternative to the fur has been found.
Experiments with nylon and dyed sheepskin have left the caps bedraggled and untidy, soaked by rain, sticking up in the wrong places and fading in colour.

"Bear fur has a fine layer underneath that keeps the warmth, and a coarse layer on top that keeps the water out. With false fur fabrics, it absorbs the water and if you've got one of those on you're carrying around extra pounds of fluid."
Amazin'.