Ralph McQuarrie, the designer whose drawings brought the ideas of George Lucas to life for the first three Star Wars films, has died.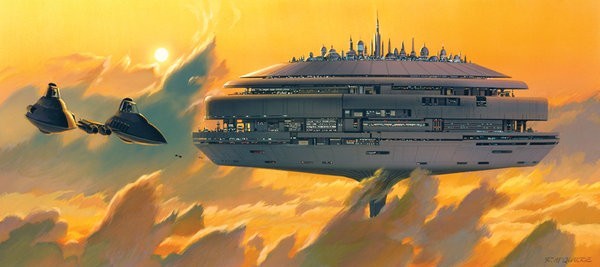 After Mr. Lucas placed before him illustrations from comic books and several pages from an early script for the first "Star Wars" film, Mr. McQuarrie came back with a dozen full-color renditions of Mr. Lucas's imaginings.

Mr. McQuarrie's paintings, most of them in gouache, would be pivotal in persuading the board of directors of 20th Century Fox to finance the first film in the series.
(News flash:
C-3PO
started out as a woman. "Among the original images was a tall, elegant, expressionless Art Decoesque golden female robot.")
McQuarrie also did the first drawings for the mothership in Close Encounters of the Third Kind. And he also also did concept art for Raiders of the Lost Ark (1981), Jurassic Park (1993), Star Trek IV (1986) and the original Battlestar Galactica TV series.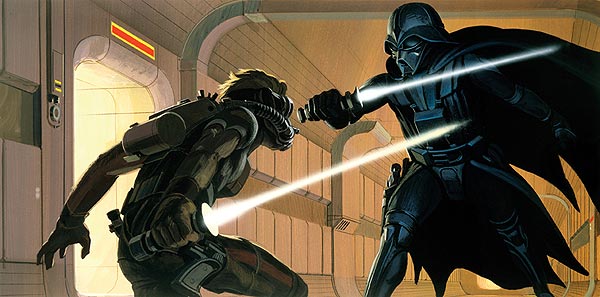 UPDATE: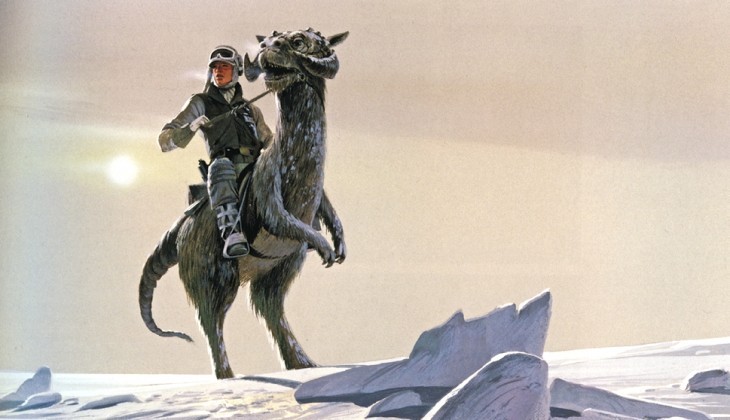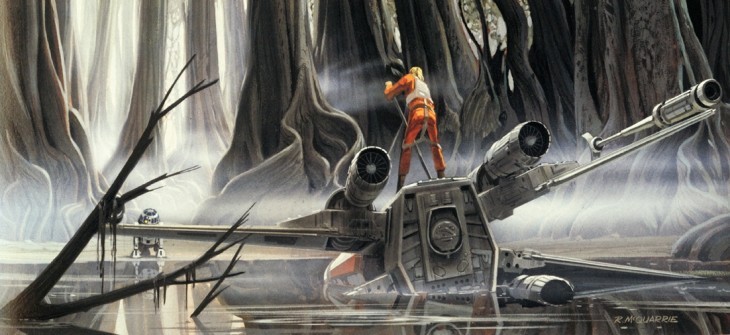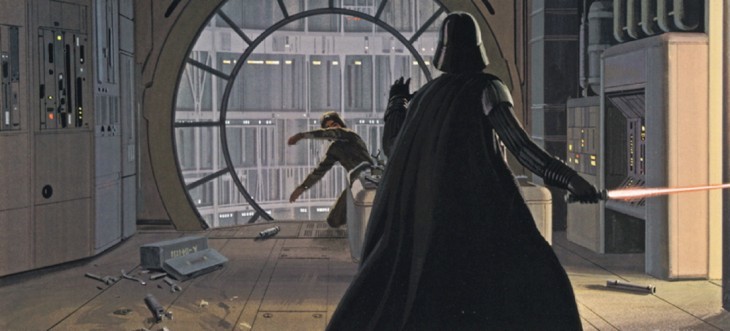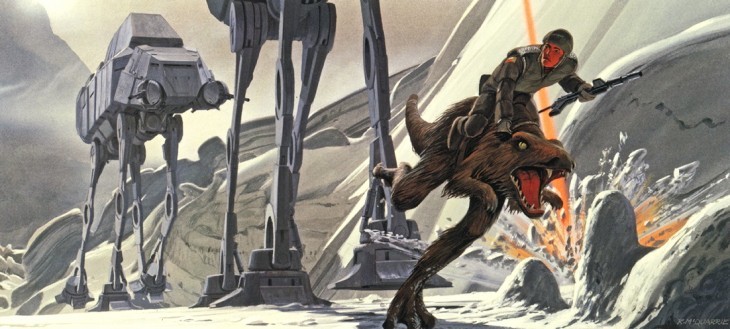 This last one is a painting McQuarrie did for Lucas to announce the company's move in 1978: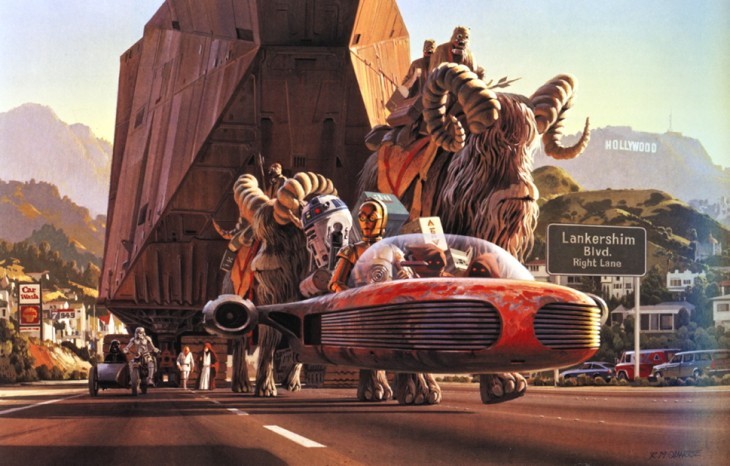 More Ralph McQuarrie
Star Wars
art
here
.