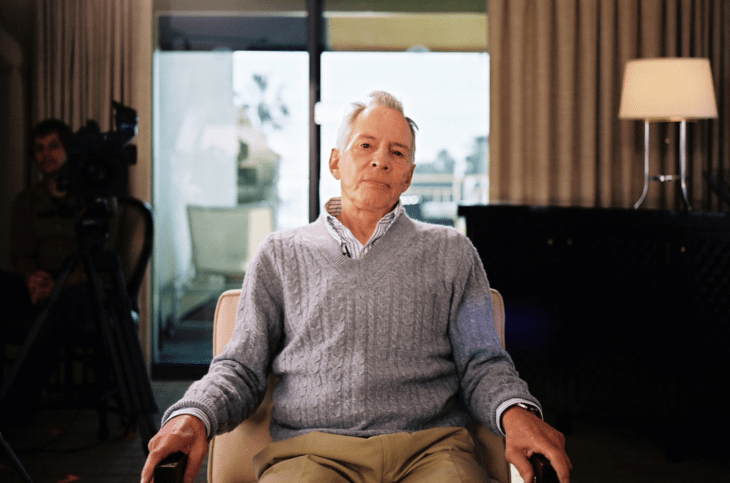 Photo: HBO
Our Robert Durst biography is now live.
Durst is the creepy multimillionaire who was the subject of the HBO miniseries The Jinx — and who was arrested and charged with murder the day before the show's final episode aired.
Durst is the eldest son of Seymour Durst, who made the family fortune building skyscrapers in Manhattan. Robert Durst has long been considered a suspect in two unsolved deaths: the disappearance of his first wife in 1982, and the shooting of his friend Susan Berman in 2000.
He definitely did kill and dismember a man in 2001, but convinced a jury the death happened while both were wrestling for a gun, and that the dismemberment was due to panic over his possible arrest. (This timeline recaps the basics of Durst's bizarre history.)
Now Durst is in jail, finally charged with the death of Susan Berman. But his conviction is not at all a sure thing.
See our full Robert Durst biography »