There's a new exhibit at the Art Institute of Chicago of works by Roy Lichtenstein. See some videos of what's going on.
One of the biggest names in modern American art is Roy Lichtenstein, the so-called pop artist known for his paintings based on cheesy comic books. His works are known for bold colors, dots and stripes, dialogue balloons and ironic jabs at American pop culture. Here's one in a New York subway: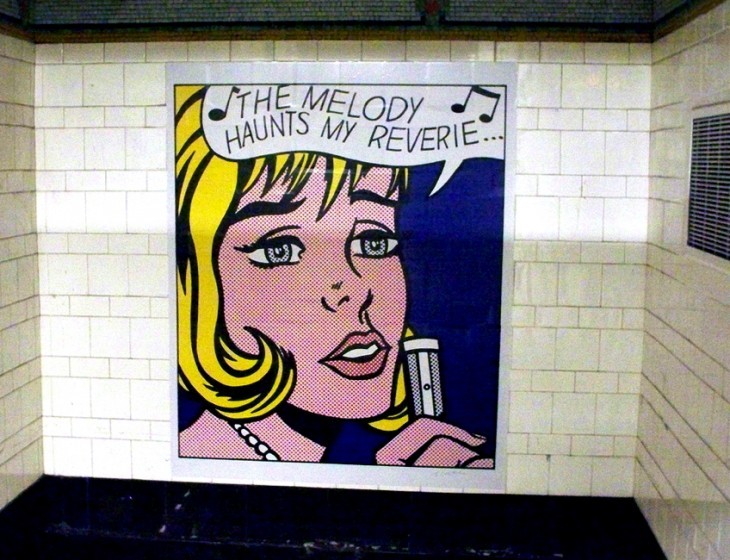 Earlier this month, Lichtenstein's 1964 painting Sleeping Girl was sold at auction for almost $45 million. The Art Institute of Chicago currently has an exhibit of Lichtenstein's work, and you can find out more by watching a few brief videos.
His widow, Dorothy Lichtenstein:
A bit of animated Lichtenstein, courtesy of a U2 video:
A short description of setting up the exhibit:
And, for more background on him and his work, this 1990 profile and interview: