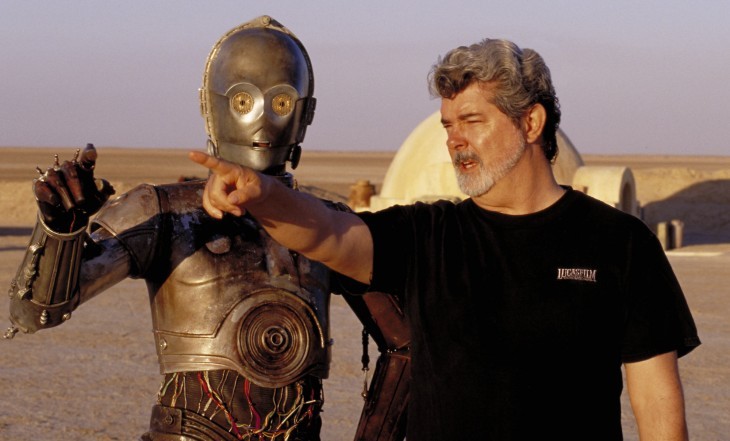 George Lucas is at peace, more or less, with his new role of outsider as the frenzy builds for the release of Star Wars: The Force Awakens.  Or so he tells the Washington Post, comparing the experience to going to the wedding of a grown-up child:
"I gotta go to the wedding. My ex will be there, my new wife will be there, but I'm going to have to take a very deep breath and be a good person and sit through it and just enjoy the moment, because it is what it is and it's a conscious decision that I made."
That's a good line, and good for him. And after all he did sell his baby for $4 billion. Still, who could blame him for being just a little bitter at the fan excitement that he's out of the way and J.J. Abrams is in the director's chair?
On the other hand, maybe Lucas deserves everything he gets, because he's still defending the notion that Greedo shot first:
"Han Solo was going to marry Leia, and you look back and say, 'Should he be a cold-blooded killer?' " Lucas asks. "Because I was thinking mythologically — should he be a cowboy, should he be John Wayne? And I said, 'Yeah, he should be John Wayne.' And when you're John Wayne, you don't shoot people [first] — you let them have the first shot. It's a mythological reality that we hope our society pays attention to."
That's just a misreading of everything about Han Solo and the situation and the nature of entertainment in general. John Wayne shot plenty of guys first if they were menacing him with a gun, for pete's sakes. The only thing nuttier than John Wayne letting the bad guy have the first shot from 3 feet would be the bad guy missing from 3 feet.
So: Out with the old! So long, George, and thanks for the universe!
And here comes the new: Daisy Ridley and John Boyega, stars of The Force Awakens. The dependably great Dave Itzkoff has interviewed them both about their last days of (relative) anonymity before the film drops.
It's always great to hear actors' stories about the moment they got the part. Here's Boyega:
J. J. emailed me and he was just like, "Where are you?" I told him I was in an art gallery. I just wanted to sound as if I was busy. "I'm not waiting by the phone to hear anything about your damn movie." Yes I am, J. J. Yes I am. I took a cab to Mayfair, which emptied out my whole account, by the way. And he sat me down and we had a brief talk about the process so far. Then I thought the whole "We're sorry, but — " was going to follow. He told me straight up, "You're the new star of 'Star Wars.'"
Sweet. Meanwhile, here's Ridley on their partnership:
Me and John are bezzymates. We are like brother and sister. It's not that I'm like, [discombobulated] "Ehhhh," all the time. But he's very sure of himself. Together we are really silly. It keeps you from getting dragged down, to: [sobbing voice] "Oh, what am I doing? The pressure's too much."
Well, good for them. Is it too much to hope that J.J. Abrams has slipped in a moment where Ridley or Boyega shoots first? Let's hope so!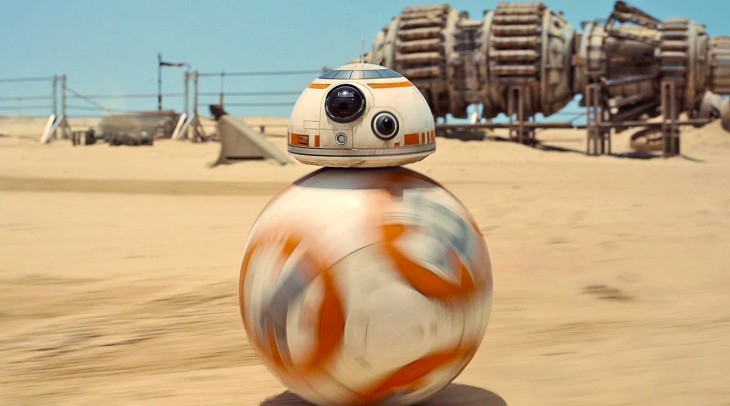 And speaking of in with the new: The Force Awakens has a new droid as well. See our biography of BB-8.