Former President Jimmy Carter has announced that his brain cancer is gone. Good news! (He's still teaching Sunday school, too.) In honor of his recovery, here are a few nice photos of President Carter from over the years.
Here he is in Pasadena in July of this year, at a signing for his book A Full Life: Reflections At Ninety.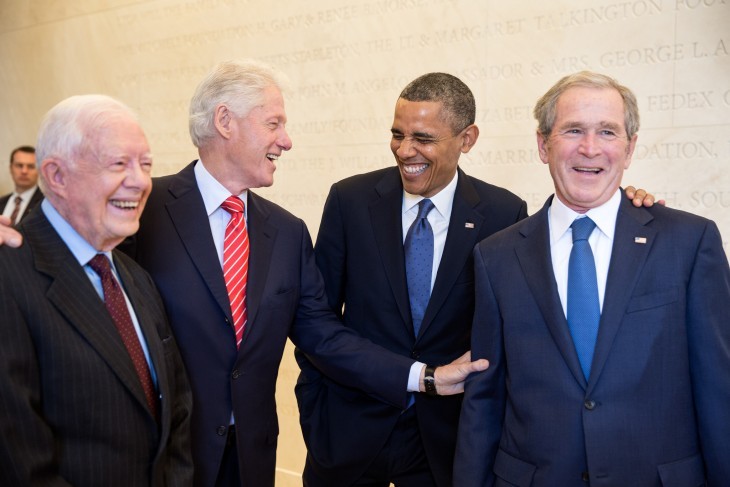 Yukking it up with his fellow presidents: Bill Clinton, Barack Obama and George W. Bush. This is right before the dedication of the George W. Bush Presidential Library and Museum in April of 2013.  (Official White House photo.)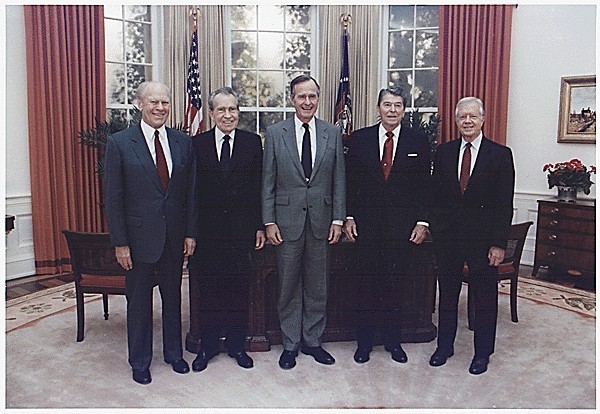 Speaking of presidents, here he is in 1991 with all the living presidents, back when he was the young guy: with (from left) Gerald Ford, Richard Nixon, George Bush the elder and Ronald Reagan. Only Carter and Bush are still alive from those pictured in this photo. Both were born in 1924, but Bush is older than Carter by a few months: Bush was born on June 12, Carter on October 1.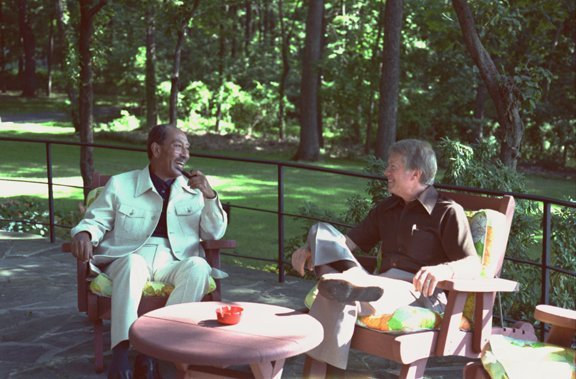 Going back even farther into the history files, here is President Carter chatting with Egyptian President Anwar Sadat during the Camp David summit of 1978. I love everything about this photo, including Sadat's pipe. This is one way to negotiate a peace accord.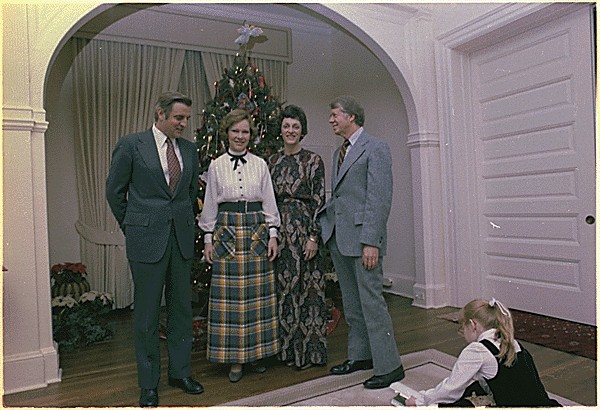 Merry Christmas, y'all! Here's the new president in December of 1977, visiting Vice-President Walter Mondale at the VP's official residence. From left: Mondale, First Lady Rosalynn Carter, Joan Mondale, President Carter and his daughter Amy Carter. Just as a note, nobody in this photo is dressed ironically; those are the clothes we actually wore in the 1970s.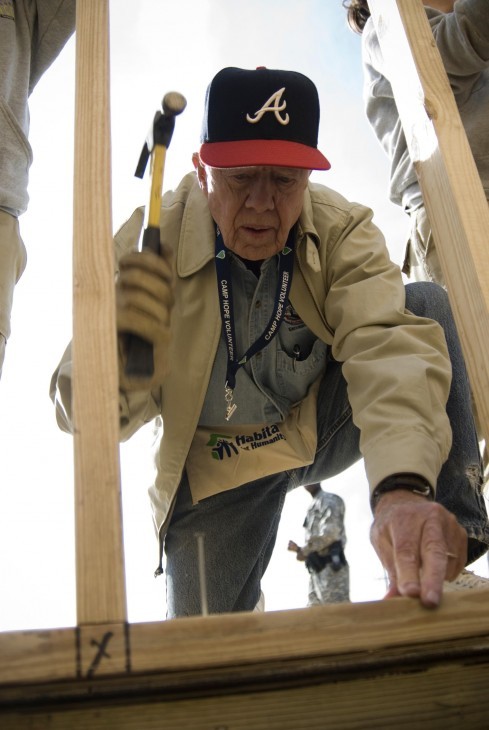 No Jimmy Carter photo set would be complete without a shot of the president hammering away for Habitats for Humanity. This is from 2006, with Carter helping to rebuild the Upper Ninth Ward of New Orleans after Hurricane Katrina.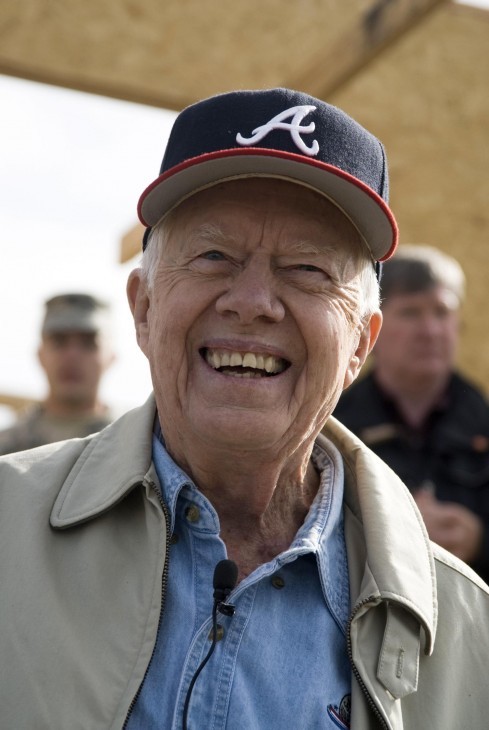 And repping the Atlanta Braves! A Georgia man all the way. Glad to see him back in health.
Now see even more photos of Jimmy Carter »
(Photo credits: FayesVision/WENN; White House photo by Pete Souza; National Archives; National Archives; Jimmy Carter Presidential Library; Daniel Britt/WENN; Daniel Britt/WENN.)