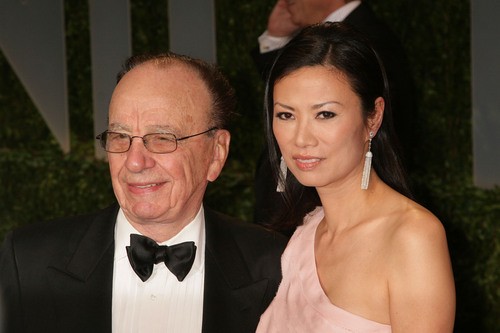 "She has catapulted herself from the anonymity and austerity of communist China to the family – and now the family trust – of one of the world's most powerful and wealthy men. Along the way she appears to have exhibited the kind of drive and ruthlessness that even her husband must be proud of."
The Telegraph profiles Wendi Deng, the third (and current) wife of media mogul Rupert Murdoch. He was 67, Deng was 29, when they met in 1998. A year later Murdoch had divorced his wife of 30 years and married Deng.
Of course, she
did
protect him from
the pie man
. Scotland Yard, appropriately, seemed
asleep
on the job.