Tina Louise — who played movie star Ginger Grant — is the last surviving member of the cast of Gilligan's Island. That became true when Dawn Wells ("Mary Ann") died on December 30, 2020.
All the actors lived at least 20 years past the end of the show's network run in 1967. Here's the full roll call of the Gilligan's Island cast by their date of death:
Jim Backus (Thurston Howell III): Died on July 3, 1989, aged 76
Alan Hale Jr. (the Skipper): Died on January 2, 1990, aged 68
Natalie Schafer (Mrs. Howell, aka "Lovey"): Died on April 10, 1991, aged 90
Bob Denver (Gilligan): Died on September 2, 2005, aged 70
Russell Johnson (the Professor): Died on January 16, 2014, aged 89
Dawn Wells (Mary Ann): Died on December 30, 2020, aged 82
Sherwood Schwartz, the creator of Gilligan's Island (and, later, of The Brady Bunch), died on July 12, 2011 at the age of 94.
If you prefer to rank the cast by longevity, it looks like this:
Alan Hale Jr.: lived to age 68
Bob Denver: lived to age 70
Jim Backus: lived to age 76
Dawn Wells: lived to age 82
Tina Louise: Currently at 86 years
Russell Johnson: lived to age 89
Natalie Schafer: lived to age 90
Add them up (excluding Tina Louise), and the average lifespan of a Gilligan's Island actor is 79.17 years. (Toss in Sherwood Schwartz and the Gilligan-related lifespan rises to 81.29 years.)
Our new biography of Tina Louise shows that the actress had a spicier game than most people realize. She was in the original Broadway cast of the musical Li'l Abner, which was a huge hit in its day, running for 693 performances from 1956 to 1958. She studied with Lee Strasberg at the Actors Studio, which turned out megawatt thespians like Paul Newman and Al Pacino. She starred in movies in Italy as well as the United States.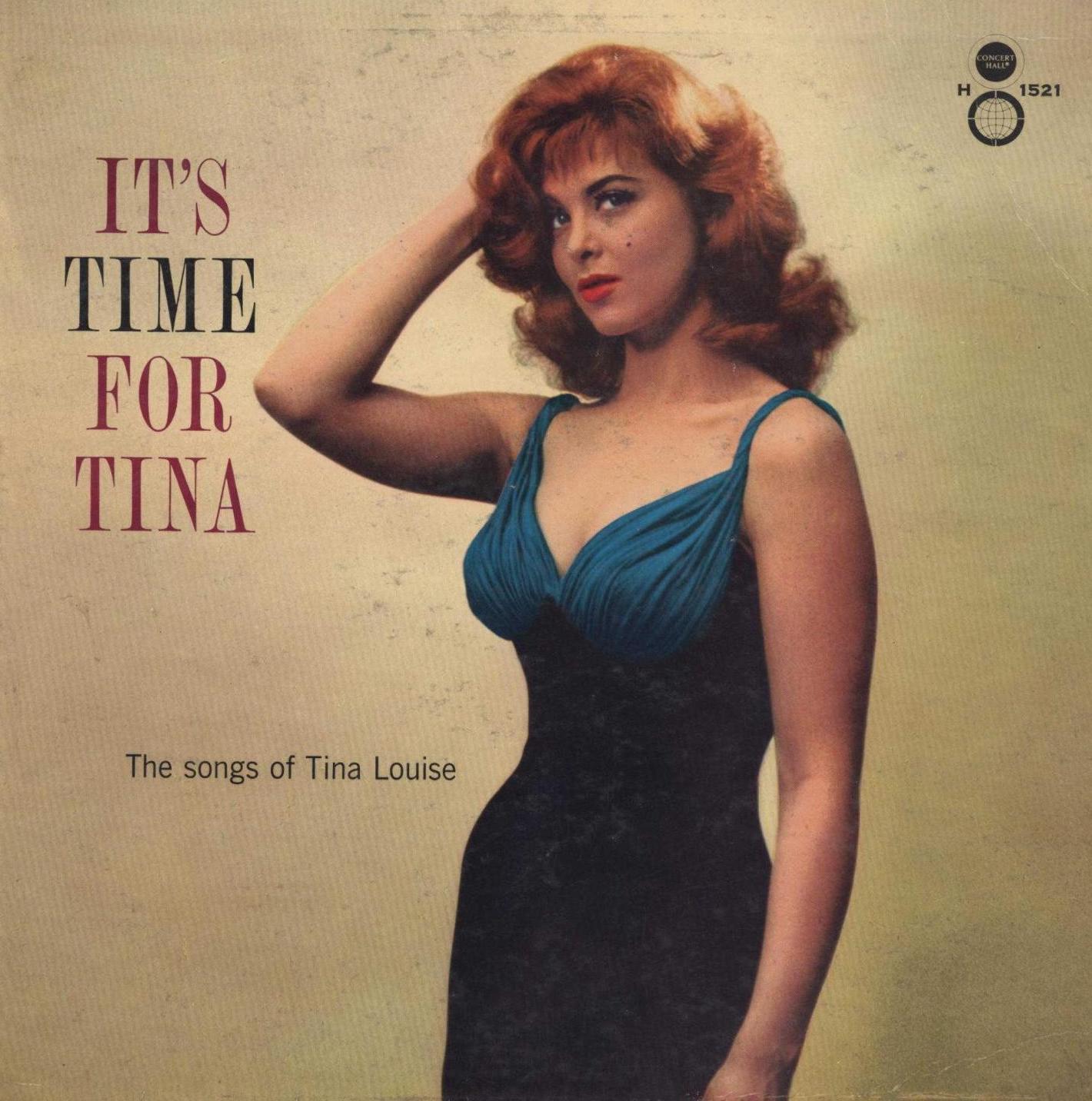 She also recorded her own album of standards, It's Time for Tina, in 1957. Her breathy alto, and her song selection — titles like "Hold Me," "I Wanna Be Loved," and "Let's Do It" — did nothing to dispel her image as a sensual beauty on the rise. (Bonus fact: jazz legend Coleman Hawkins played tenor sax in the studio band.)
Well, that was a long time ago. Gilligan's Island ran from 1964 to 1967 on CBS Television, and then its 98 episodes went into reruns forever, reportedly earning $90 million for creator Sherwood Schwartz (though not for the cast).
Tina Louise moved back to Manhattan full-time in 1992, and continues to live there today. She will turn 87 on February 11th. Happy birthday to her! And many more.
Now see our full biography of Tina Louise »
Or to read about another last survivor of the 1960s, see Mickey Dolenz is the Last Monkee Standing »