I'm heartbroken.
I've lost a dear friend and partner.
I'm so grateful that we could spend the last couple of months together doing what we loved best – singing, laughing, and doing shtick.
I'll miss it all so much. Especially the shtick.
Rest in peace, Nez.
All my love,
Micky pic.twitter.com/xe8i5jmNgL

— Micky Dolenz (@TheMickyDolenz1) December 10, 2021
Condolences to Micky Dolenz, who with the death of Mike Nesmith is now the last remaining member of 1960s pop group The Monkees.
Michael Nesmith died this weekend of heart failure, just a few weeks after he and Dolenz wrapped up a final 42-city Monkees farewell tour. Nesmith had been dubious about some past reunions of The Monkees, but in recent years he "finally embraced what they meant to so many people."
Embracing the band was never a problem with Dolenz. The high-energy singer, guitarist and drummer is only Monkee to have been part of every incarnation of the band since 1966. The variations began when Peter Tork left the original band in 1969 (paying a remarkable $600,000 in 1969 dollars to get out of his contract). Since then, Dolenz has toured and recorded fresh Monkees albums in groups of two, three, and four with bandmates Tork, Nesmith and Davy Jones.
Here's the full roll call of the The Monkees members and their death dates:
Davy Jones: Died of heart failure on February 29, 2012, aged 66
Peter Tork: Died of cancer on February 21, 2019, aged 77
Michael Nesmith: Died of heart failure on December 10, 2021 at age 78
Micky Dolenz: Now age 76
In order of age, the lads from oldest to youngest:
Peter Tork, born February 13, 1942
Michael Nesmith, born December 30, 1942
Mickey Dolenz, born March 8, 1945
Davy Jones, born December 30, 1945
That's right: Nesmith and Jones shared a birthday, three years apart. All four together were basically two sets of Irish twins: born 10 months apart, three years apart.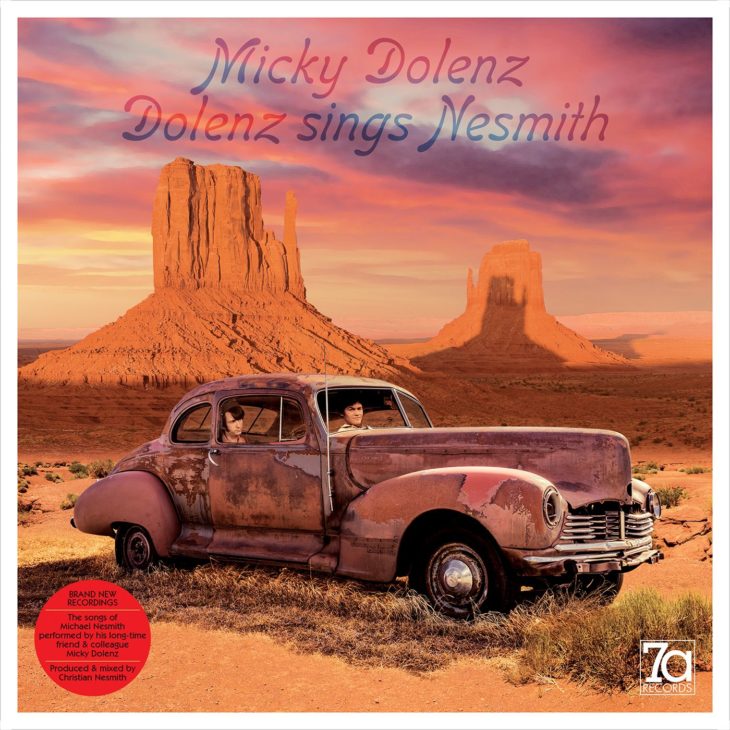 Mickey Dolenz joins
Tina Louise
on the list of
last survivors of a 1960s phenomenon
. But he's not done yet. Earlier this year, Dolenz released an album,
Dolenz Sings Nesmith
, with a pretty cool album cover. He already had a
few dates lined up
with The Rascals for January of 2022. Here's hoping he keeps making music for years to come.
See our biography of The Monkees »