Diego Rivera is the subject of a Google Doodle today. It's his 125th birthday, Google tells us. But who is Diego Rivera?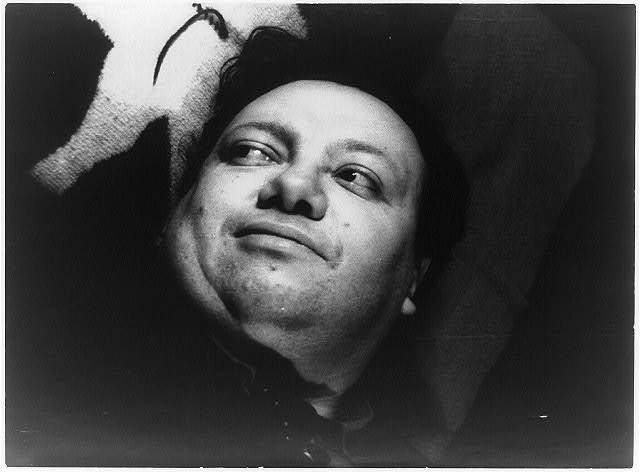 Diego Rivera is possibly Mexico's most famous artist. He was born in 1886, moved to Europe in 1907 and studied Cubism in Paris (while Picasso was there doing the same thing). Eventually he returned to Mexico and began painting fantastical (and fantastically large) murals, some of them 1000 square feet in size.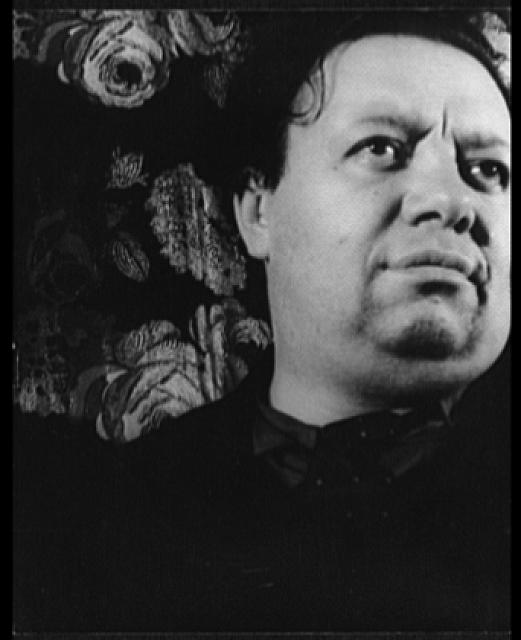 His murals of working men and historical heroes were such a hit that in 1933 he was hired to paint a mural at the new Rockefeller Center in Manhattan. (Yes, the same "30 Rock" where NBC has studios and Saturday Night Live is produced.)
A proud communist, Rivera included a portait of Soviet leader V.I. Lenin, which created a huge uproar. (Anti-communism was just as hot an issue in America then as it is now.) Rivera was fired and the mural was formally destroyed in 1934. It's still considered one of the 20th century's great artistic losses.
For all his success with art, Diego Rivera is even better known for his hot-blooded love affair with the artist Frida Kahlo. They were married in 1929, divorced and remarried in 1940, and each had love affairs and painted brilliantly during their time together. She died in 1954 and Rivera outlived her by just three years.
Rivera and Kahlo were played by Alfred Molina and Salma Hayek in the 2002 movie Frida. Nice work on the casting, as these photos show.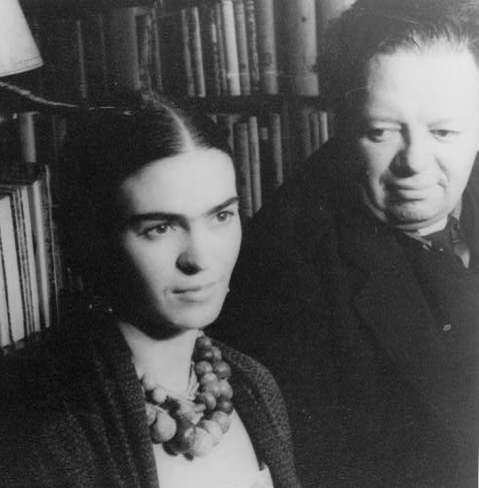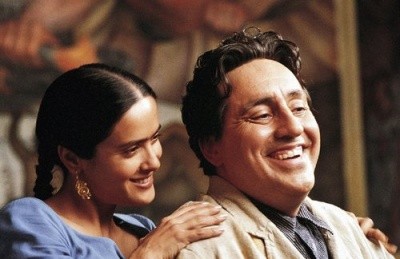 And that's your short history of Diego Rivera. Congrats, Mr. Rivera, on your Google Doodle!
Now see the full Diego Rivera biography »