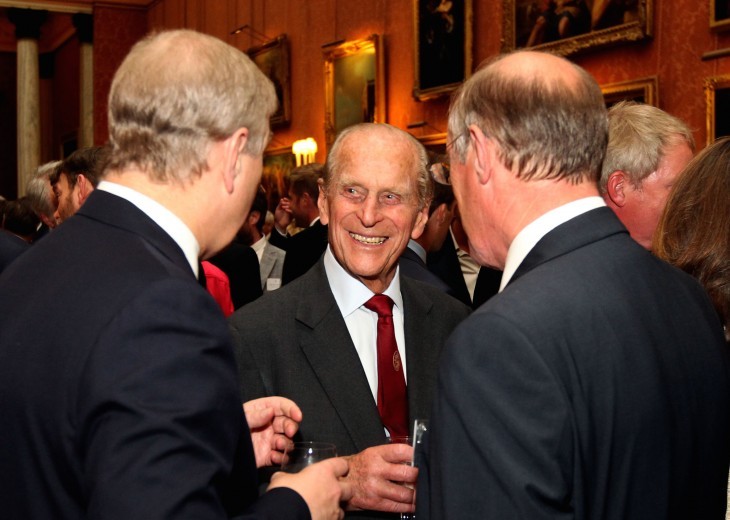 "You're not wearing mink knickers, are you?"
Yes, that was how Prince Philip broke the ice with a fashion writer in 1993. The Prince has long been known for his awkward (and often offensive) comments, and he doesn't seem to much care whether he's known for it or not.
In honor of the Prince's 93rd birthday, The Daily Mirror has rounded up 93 of his howlers, "from the racist and rude to the insensitive and idiotic." A few favorites:
To the President of Nigeria, who was in national dress, in 2003: "You look like you're ready for bed!"
To deaf children standing by a steel band, in 2000: "Deaf? If you're near there, no wonder you are deaf."
To a Scottish driving instructor, in 1995: "How do you keep the natives off the booze long enough to pass the test?"
Heh. Well, god save the old boy anyhow.