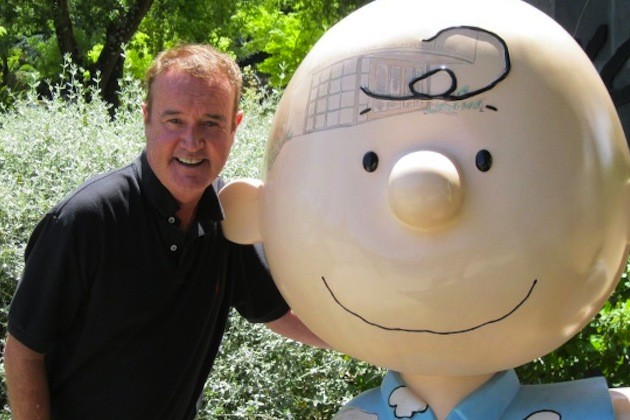 Facebook photo
Peter Robbins, who as a child actor voiced lovable ol' Charlie Brown in A Charlie Brown Christmas, has been arrested at the Mexican border and charged with stalking his ex-girlfriend and making criminal threats against a La Jolla plastic surgeon.
[The] four counts of threatening death and one stalking charge involve four victims, including a San Diego Police sergeant. Robbins allegedly threatened the officer with bodily harm during a January 13 incident.
Good grief, yes.
Peter Robbins voiced Charlie Brown in eight different Peanuts TV shows and films from 1965-69, including It's The Great Pumpkin, Charlie Brown and You're In Love, Charlie Brown.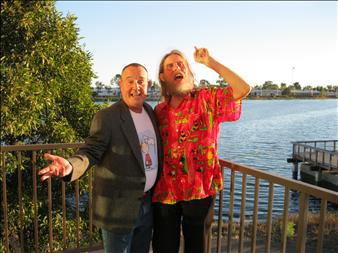 Facebook photo
His busy 
Facebook page
 calls him Peter 'Charlie Brown' Robbins and features shout-outs to Peanuts fans and reminders of
A Charlie Brown Christmas
air dates. It also includes the above photo with "the original voice of Linus," the late 
Chris Shea.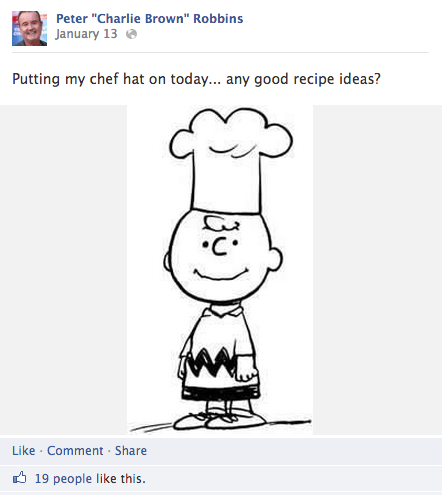 As recently as January 13th — the very same day he threatened the police sergeant with bodily harm — he was asking Facebook friends for good recipe ideas. And back on January 8th…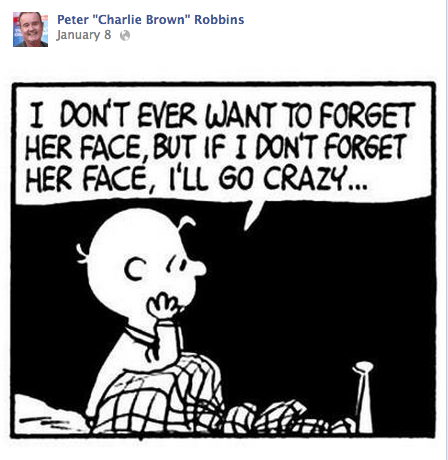 Ahem. Not to pile on, but it may be time for a trip to Lucy's 5¢ psychiatric stand.
The arrest itself was pure Charlie Brown:
Border Patrol agents arrested Robbins late Sunday as he entered the United States from Mexico at the San Ysidro, California, port of entry… A computer check of his passport revealed that Robbins, who was driving into the country alone in a 2006 Mercedes, was wanted in San Diego on a felony warrant.

Robbins acknowledged to police that he is the same Peter Robbins who was the child actor.
On the plus side, here's a fun game. Choose for yourself which real-life Charlie Brown TV
show title
best fits this situation:
Why, Charlie Brown, Why?   (1990)
What Have We Learned, Charlie Brown?   (1983)
Someday You'll Find Her, Charlie Brown   (1981)
Bon Voyage, Charlie Brown   (1980)
Race For Your Life, Charlie Brown   (1977)
Or perhaps:
You've Been Arrested on a Felony Warrant While Returning from Tijuana, Charlie Brown
(2013).
Hard-luck Peter Robbins himself may have put it best in still another Facebook post a few weeks back: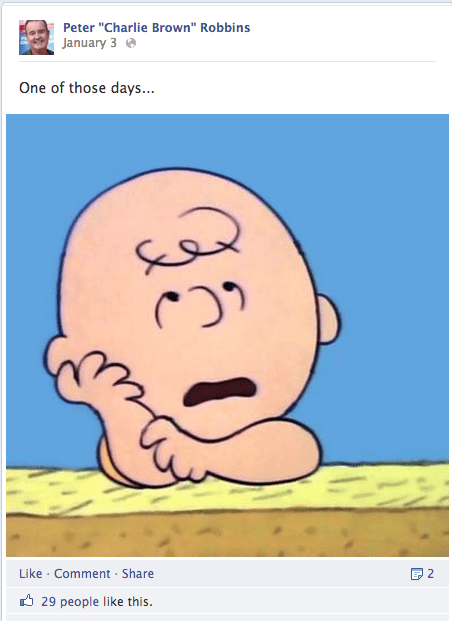 Now see our biography of the actual Charlie Brown »