On a night just like this in 1971, a legend was born. The legend that the movie Brian's Song is the only movie that will make a grown man cry. I weep that there are men who can cry so easily.
The movie was a solid hit, that's for sure. It was a TV movie-of-the-week that was popular enough to get released in theaters, and it helped launch the careers of James Caan and Billy Dee Williams and fixed in our memories the real-life story of Brian Piccolo.
(By the way, it only just now occurred to me that Billy Dee Williams is named William Williams. Earlier today I wrote about a ping pong player named Robert Roberts. Maybe tomorrow I'll write about film director Dick Richards.)
James Caan played Brian Piccolo, a running back for the Chicago Bears who died at the age of 26 from cancer. Billy Dee Williams played Gale Sayers, his teammate and later a Hall of Famer (1977). The movie aired about 17 months after Piccolo died. It was touching and timely — not only is it a tearjerker, it touches on racial themes as well: Piccolo and Sayers were the first interracial roommates in pro football (Piccolo was white, Sayers is black).
It's also somewhat remarkable in that it's a Hollywood film where the white guy dies.
I saw the movie when it was first aired. I didn't like football movies and I didn't like cancer movies, but it was on TV, so I watched it. Sports broadcaster Bob Costas has said he cries every time he sees the movie. I wonder if that's a clever way of saying he's never seen the movie. I didn't cry, but I earned my schmaltz merit badge.
Somehow it entered the public consciousness that Brian's Song makes grown men cry. You have to say it that way, too — grown men. I guess it's because of the football stuff, because there are plenty of movies about handsome young guys dying. But then Piccolo wasn't really all that great of a football player, so perhaps it's the loss of a good buddy that sets the manly men to weeping.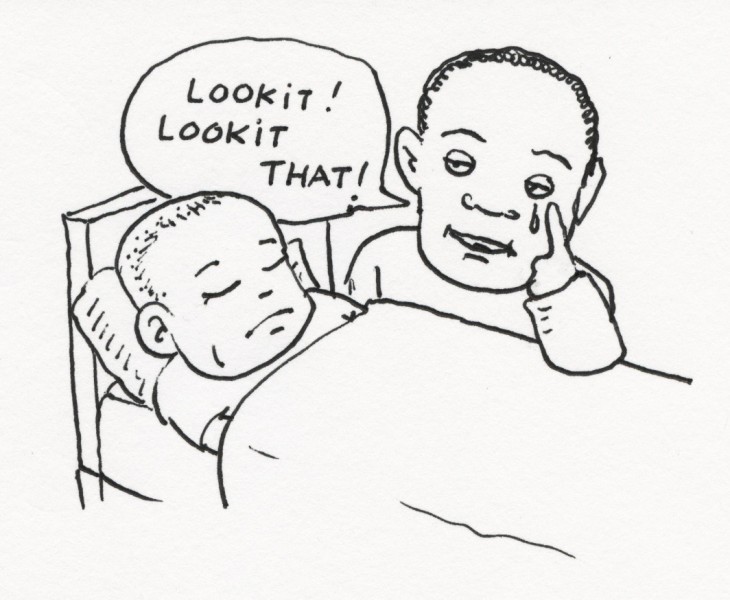 I can't think of a modern-day Brian's Song. I don't mean the Disney remake from 2001, and I don't mean the slapstick version where Eddie Murphy played both Piccolo and Sayers. I mean I can't think of one that will have that same the-only-movie-that-ever-made-me-cry power that Brian's Song has had for a generation of men.
What do men cry over these days in the movies? I don't know, I don't cry at movies. Unless the person behind me can't figure out how to finally get their darn candy wrapper open.
Here's a still from the 1971 movie (the part where Billy Dee is saying, "I love Brian Piccolo"):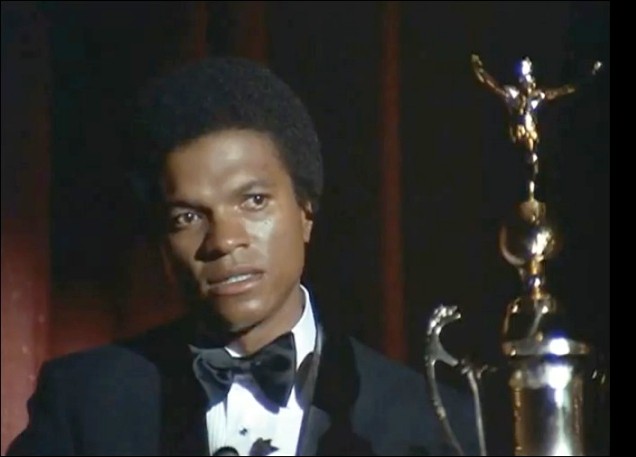 To read more about Brian Piccolo and Gayle Sayers and their story, try this ESPN piece. It has all the details.
You can also visit Wake Forest University's pages — Brian Piccolo was a star player there before signing as a free agent with the Chicago Bears at the very tail end of 1964.
Just last spring Brian Piccolo's mother died at the age of 101. You can read about her here.