It's a clean sweep for Adele.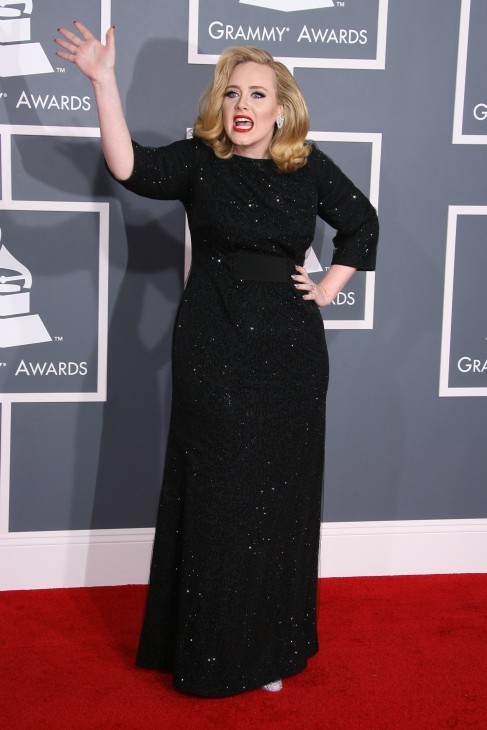 The "Rolling in the Deep" singer was nominated for six Grammy Awards and won six Grammy Awards at the 2012 ceremonies. She beat heavyweights like Lady Gaga and Katy Perry and newcomers like Bon Iver and Bruno Mars. She dominated.
The Grammys were trimmed from 109 categories to 78 this year, which means Adele took home 7.69% of all available Grammys. (Last year it would have been a mere 5.5%.) For the record, her wins were for:
Song of the Year ("Rolling in the Deep")
Record of the Year ("Rolling in the Deep")
Album of the Year (21)
Best Pop Album (21)
Best Pop Vocal Performance ("Someone Like You")
Best Short Form Music Video ("Rolling in the Deep")
That gives Adele eight lifetime Grammys so far, counting the two she won (for best new artist and best pop vocal performance) for her 2008 album 19.
It also ties her with Beyoncé for most Grammys won by a woman in one night. Beyoncé set the record in 2010 by taking home song of the year and best female vocal pop performance plus four R&B statues.
Beyoncé still has the lifetime edge on Adele, with 16 total Grammys dating back to her days with Destiny's Child. But she should keep an eye out: Adele is 50% of the way there.
Congratulations to Adele and her 7.69% night. Here's that Grammy-winning short form video for "Rolling In the Deep."
The overall record, incidentally, is eight Grammys in one night, won by Michael Jackson in 1984 (the year of Thriller) and again by Santana in 2000 (for Smooth).
See our full biography of Adele »