We came across this archival beauty while adding photos to our profile of Colonel Harlan Sanders. The five men pictured are taking part in a Colonel Sanders lookalike contest held in Beijing, China in 2007.
5000 entered. These are the finalists.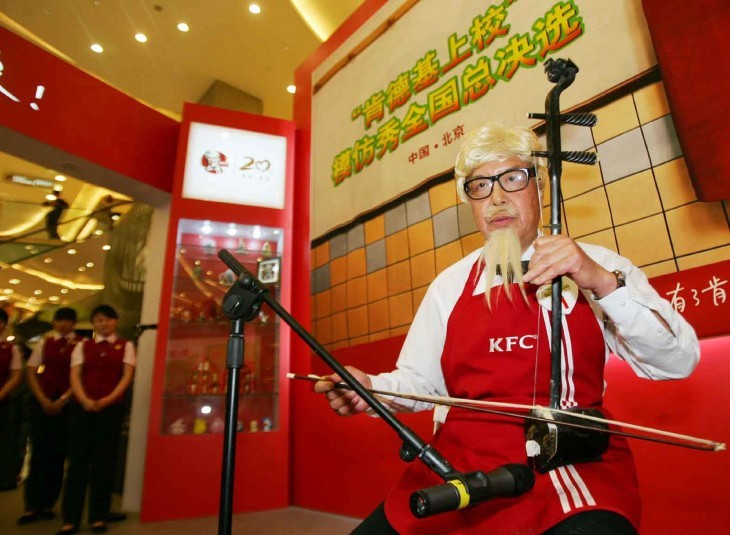 It's erhu-pluckin' good!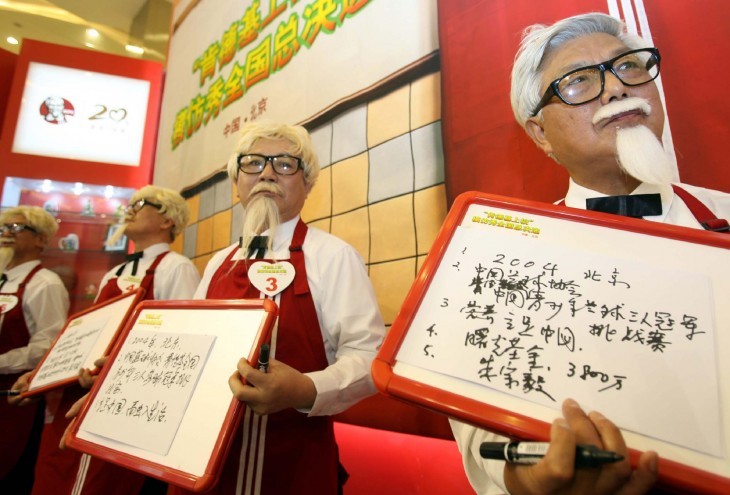 If these were the real Colonel Sanders, of course, they'd be wearing Hawaiian shirts and driving a Coupe DeVille. But points for effort all around. Good show, lads!
Now see our biography of the real Colonel Sanders »