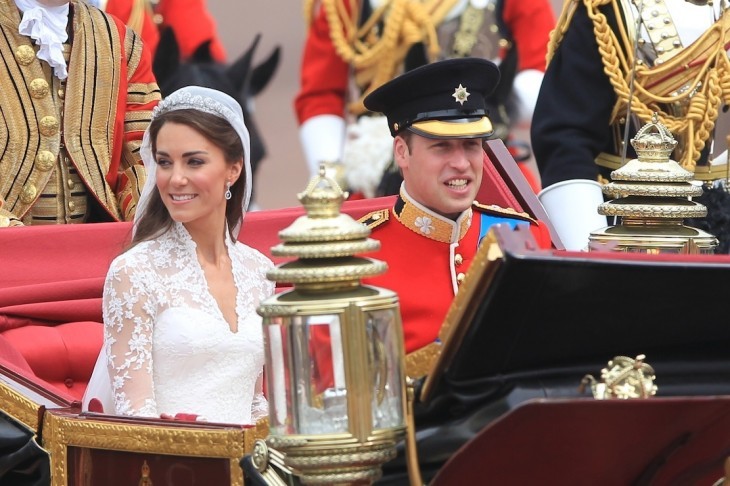 There'll always be an England! Hard-core betting has commenced on the Royal Wedding, just outside of Westminster Abbey. 100/1 seems awfully long odds on black for the Queen's hat…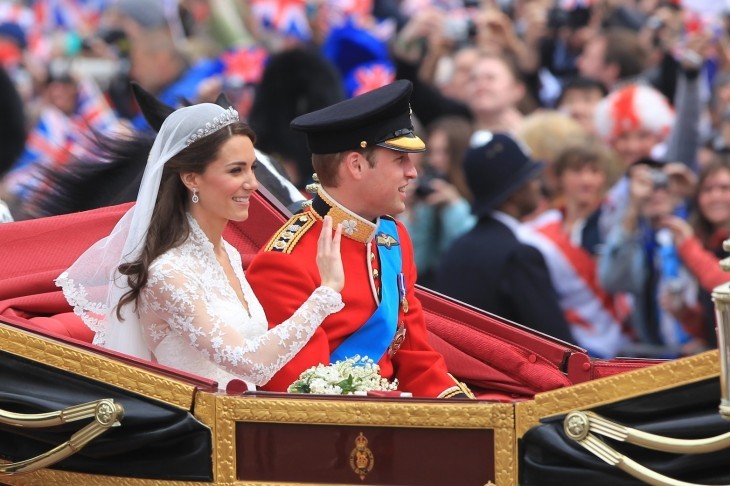 …but nice to see Elton John in the running for tears at 8/1. Wish we could see the odds on Becks.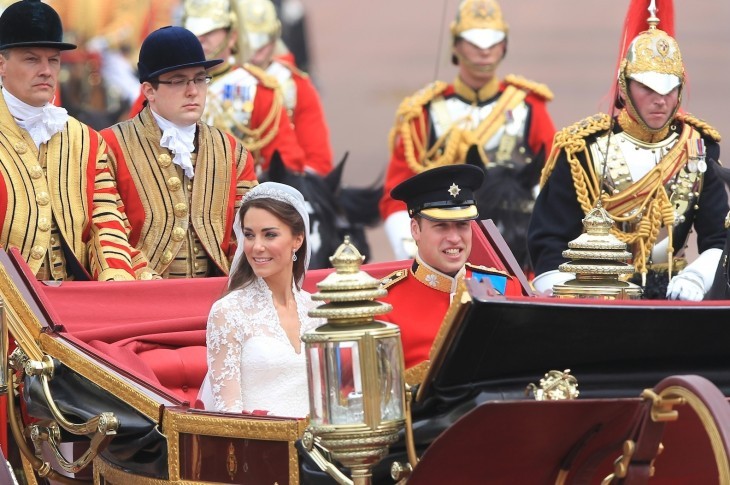 April in London? We'll bet on rain.
Yes, Paddy Power and Ladbrokes really are offering Royal Wedding betting specials:
Archibishop of Canterbury to say 'In the name of the father, and of the son, and of the holy GOAT' during the ceremony: 100/1
Royal Wedding First Dance:
Lionel Richie – All Night Long: 6/1
Phil Collins – Against All Odds: 15/1
Led Zeppelin – Stairway to Heaven: 33/1
Irene Cara – Fame: 33/1

Come on, Led Zep! We've got a fiver on you!
Earlier: The Royal Wedding – A Message for Panicky Fans
{ Photos: WENN }