Any day with a new Bill Watterson drawing is a good day. Those days haven't come along very often since Watterson stopped drawing Calvin and Hobbes in 1995.
Now he's done the poster for a new documentary, Stripped, which is "a big valentine to comics." Watterson did a short voice-only interview for the film, which is directed by Dave Kellett. Then Kellett asked Watterson to do the poster. Here it is, in all its full-sized glory: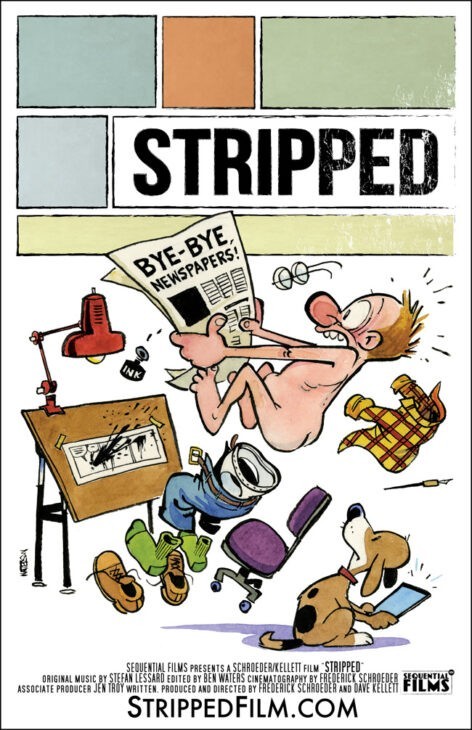 Terrific! Clever double meaning of stripped, there, and I really love that cartoonist's classic thing of having shoes, socks, pants and underwear stay in perfect order while he's shocked out of them.
The cartoonist doesn't look at all in the Calvin and Hobbes style, but you can see just hints of the old style in the dog's eyes and mouth and in the look and shading of the artist's lamp.
Here's hoping Bill Watterson gets dragged back into the arena of doing, not more Calvin and Hobbes, but more art of all kinds. He's a genius.
See our full Bill Watterson biography »