Who had fun at the 2012 Oscars?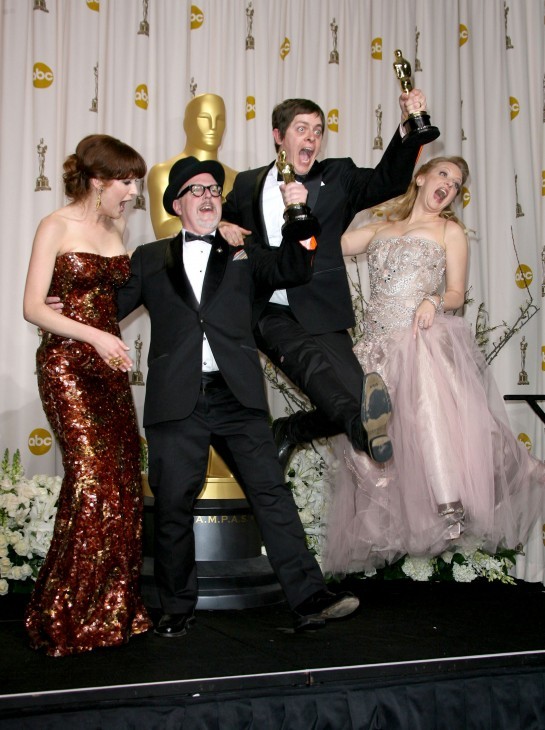 Ellie Kemper, William Joyce, Brandon Oldenburg and Wendi McLendon-Covey did. Joyce and Oldenburg won the prize for best animated short for their film The Fantastic Flying Books of Dr. Morris Lessmore.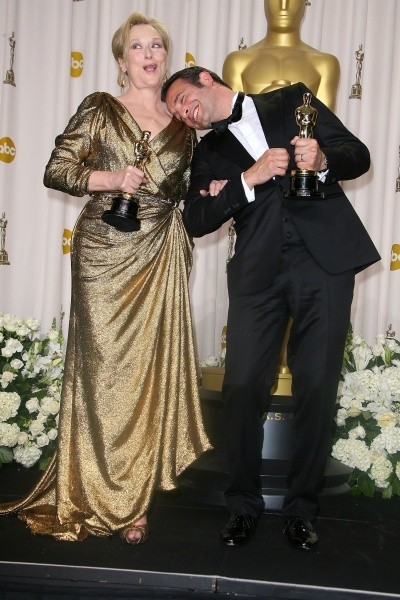 Best actor winner Jean Dujardin (right) clowns with best actress winner Meryl Streep. It was Dujardin's first Oscar, Streep's third.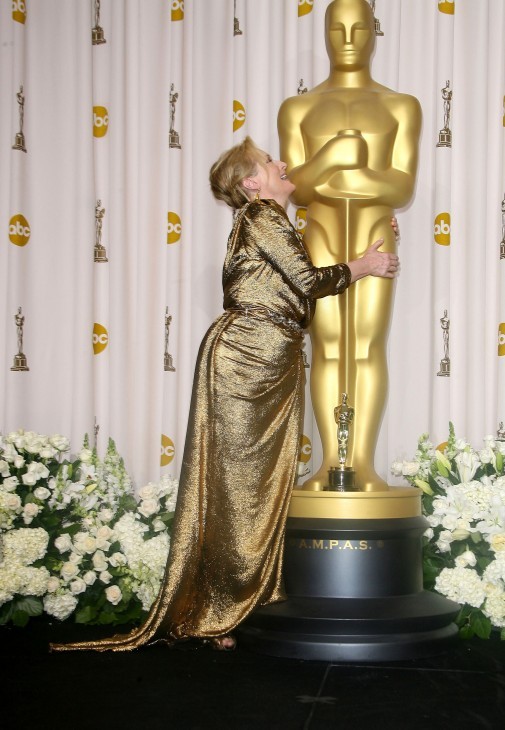 Meryl Streep had fun. She said of her win, "I thought I was so old and jaded, but it was just thrilling. It's like I was a kid again."
A nice smile of satisfaction on Christopher Plummer's face. At age 82, he became the oldest person ever to win an acting Oscar.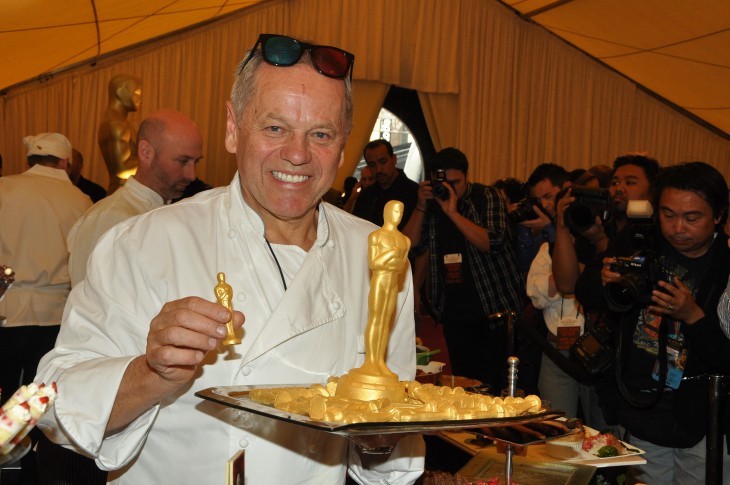 Celebrity chef Wolfgang Puck sets up Oscar-shaped food in a tent just outside the Academy Awards. (Why is he wearing 3D glasses?)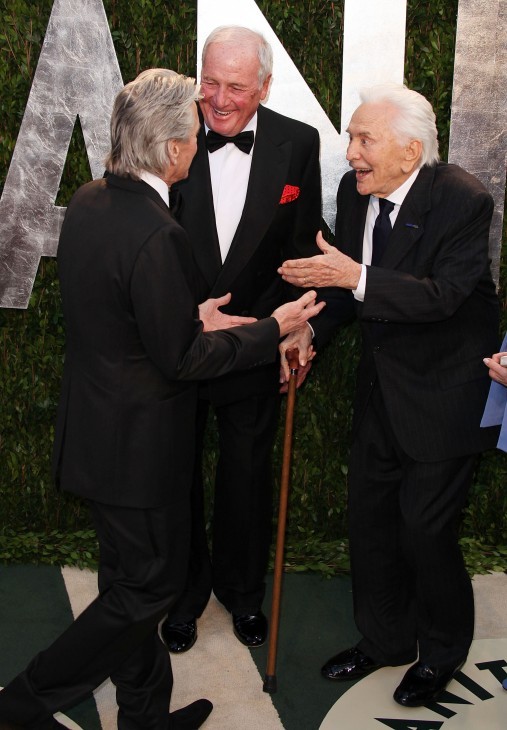 Veteran star Kirk Douglas (now 95!) greets his son Michael Douglas, as Jerry Weintraub (center) looks on.
Kirk Douglas won an honorary Oscar in 1996 (for "50 years as a creative and moral force in the motion picture community"). Michael Douglas has twice won Oscars: once in 1976 as a producer of One Flew Over the Cuckoo's Nest, and once as best actor for the 1987 film Wall Street.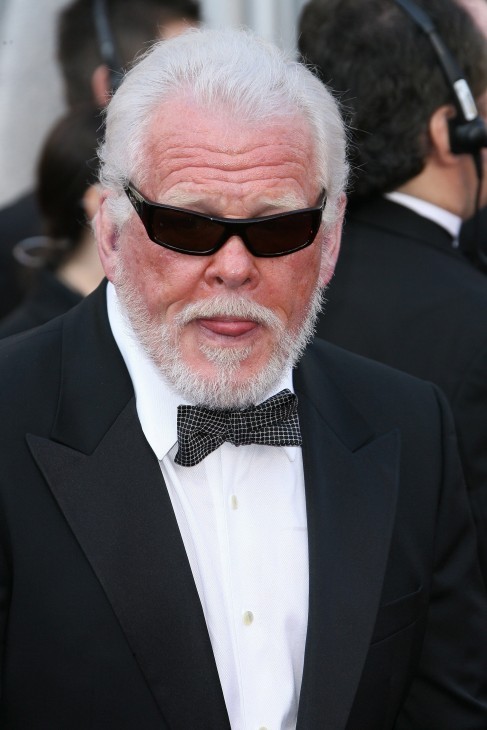 Yikes! Nick Nolte is getting scarier as time goes by. And he's only 71. (At least he's wearing a tux, not a bathrobe.) He was nominated as best supporting actor for the boxing film Warrior.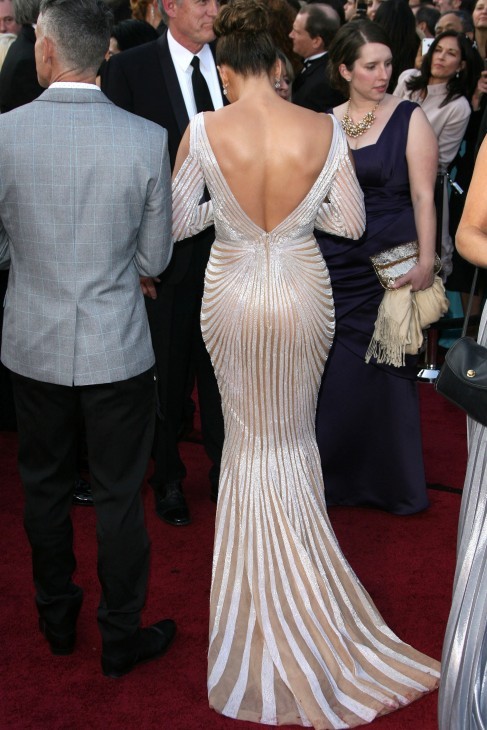 At least Jennifer Lopez still knows how to delight the photographers on the red carpet. Later on, she and Cameron Diaz playfully turned their backs to the audience while presenting onstage.
Now see more photos of the 2012 Oscar-winning actors: