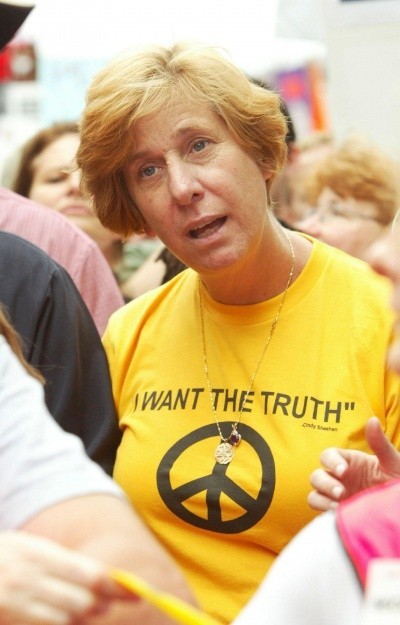 Anti-war activist Cindy Sheehan turns 55 today.
Her son, Army Specialist Casey Sheehan, was killed near Baghdad in 2004. Sheehan's search for answers turned her into a persistent thorn in the paw of the George W. Bush administration. To protest American war policy in Iraq, she camped for months outside of Bush's ranch in Crawford, Texas.
Cindy Sheehan was born on July 10th in 1957. (Born that same year: Katie Couric, Osama bin Laden and Vanna White.) In 10 years she'll be 65 and of full retirement age. The good news is, by 2022 there will be no more wars.
Hey, we can hope.
See our biography of Cindy Sheehan »