The Great Cognito is a barnburner from the golden days of Claymation, as pioneered by Will Vinton and his team — in this case, Barry Bruce and Bill Fiesterman animating, Susan Shadburne writing, and John Morrison voicing the title character.
It's online now, probably in contravention of several copyright laws:
The random asides always crack me up: "'Course there's no Coast Guard" and "He had a mistress, you know." And you can't go wrong when the big finish includes John ("Good Guy") Wayne.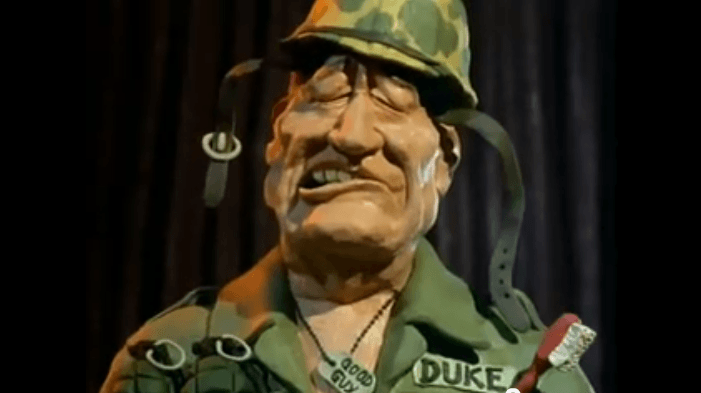 The toothbrush is a sweet touch.
The Great Cognito was nominated for an Oscar in 1983, losing to a short titled Tango by Zbig Rybczynski. Deeply saddening, but then Vinton and Bob Gardiner had already won an Oscar in 1974 for another pioneering piece, Closed Mondays.
Claymation can look a little rough now — long since replaced by smooth CGI. But the charm and vitality sure remain.
See our biography of Will Vinton »