Nope.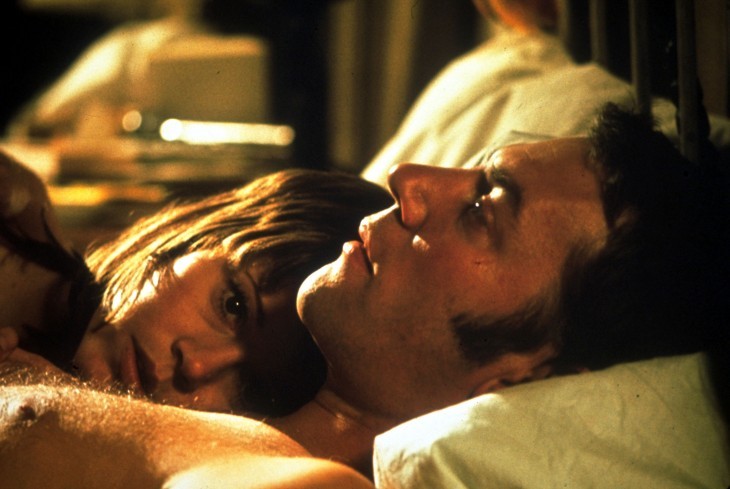 Klute (with Jane Fonda, above), M*A*S*H, Don't Look Now, Day of the Locust… sorry, not good enough.
For Ordinary People in 1980, everyone got a nomination but Donald Sutherland. Timothy Hutton, Mary Tyler Moore, Robert Redford (as director), even Judd Hirsch! The film also won best picture and best screenplay. But no love for Sutherland.
That had to sting a little.
They couldn't have thrown him a 'best supporting' bone for Pride and Prejudice in 2006? Maybe instead of George Clooney (Syriana) or Matt Dillon (Crash)?
Thass a raw deal. A sidewalk star isn't enough.