At an auction of sports memorabilia last month, Lou Gehrig's old Yankee jersey and cap fetched a goodly sum.
The Heritage Auctions folks hosted the auction the last week of February. According to Art Daily, the top-dollar item was a 1927-28 Yankees jersey worn by baseball great Lou Gehrig. The jersey brought $717,000.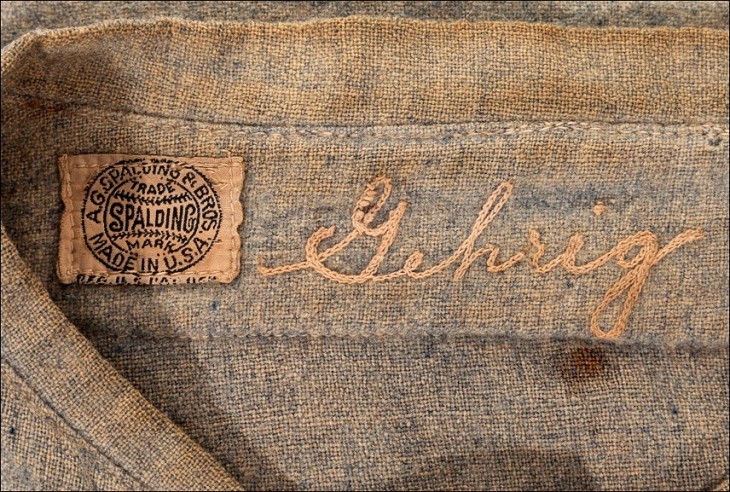 At the same auction, a Yankees cap of Gehrig's from the early-to-mid-1930s sold for $191,200. Yes, that means for a mere $908,200, you could go to a costume party dressed as a pants-less Lou Gehrig. Imagine all the "Iron Horse" jokes!
The Art Daily article mentions many other items that sold, including Mickey Mantle's 1949 signing bonus check — signed and endorsed — going for $286,800. Other featured items include a jersey and stick from Mike Eruzione, captain of the 1980 U.S. Men's Olympic hockey team (the ones who beat the Russkies), and a jersey from Lew Alcindor's 1969 season with the Bucks (before he became Kareem Abdul Jabbar).
Not everything auctioned was from the olden days: a jersey, some cleats and a pair of gloves belonging to San Francisco 49er Colin Kaepernick sold for $22,705. Those items come from a 2013 game against the Green Bay Packers.
Here, once more, is Lou Gehrig's famous speech, about being the luckiest man in the world: