Vintage Zen has uncovered more posters done for Apple in 1989 by The Simpsons creator Matt Groening.
Perhaps you've already seen the pages of the Matt Groening brochure done for the new Macintosh computer in 1989, a college student guide called "Who Needs A Computer Anyway?"
If not, you can see them here at the Cult of Mac, or here at Retronaut. The text of the brochure is just as entertaining as Groening's cartoons. These computer thingies offer college students things like "outlining software" and "software that automatically numbers your pages." Plus, you can make graphs and charts 'n' such.
Here's my favorite part of the brochure: "The illustrations in this flyer are copyrighted and may not be used in whole or in part without written consent of the artist."
What Vintage Zen has to offer are a couple of other drawings, from 1988, titled "Networking in Hell" and "Bongo's Dream Dorm." Both feature characters from Groening's comic strip Life in Hell.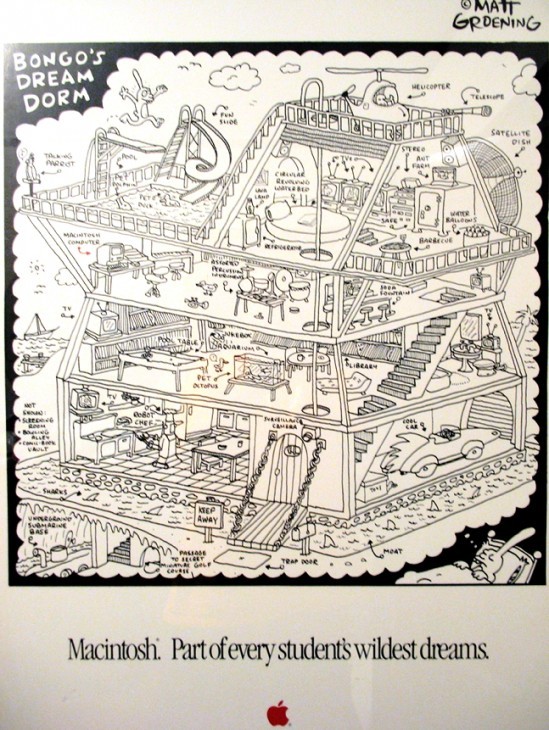 Read more about The Simpsons and their creator at the Who2 biography of Matt Groening or the Who2 profile of The Simpsons.