Elizabeth Taylor, one of Hollywood's grandest stars of the 1950s and 1960s, has died at age 79.
Her publicist reported that the actress died of congestive heart failure early this morning at Cedars-Sinai Medical Center. (The same ER to the Stars where Frank Sinatra and Lucille Ball died.)
Elizabeth Taylor had her breakthrough hit 67 (!) years ago as a winsome ingenue in National Velvet. For a few years she was on the teen-star circuit with the likes of Mickey Rooney, starring in films like Courage of Lassie (1946).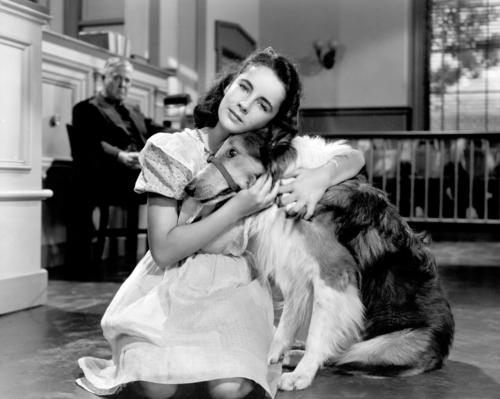 But in the 1950s, Liz Taylor became one of Hollywood's glamour stars on the strength of films like Giant (1956, with James Dean) and Cat on a Hot Tin Roof (1959, with Paul Newman).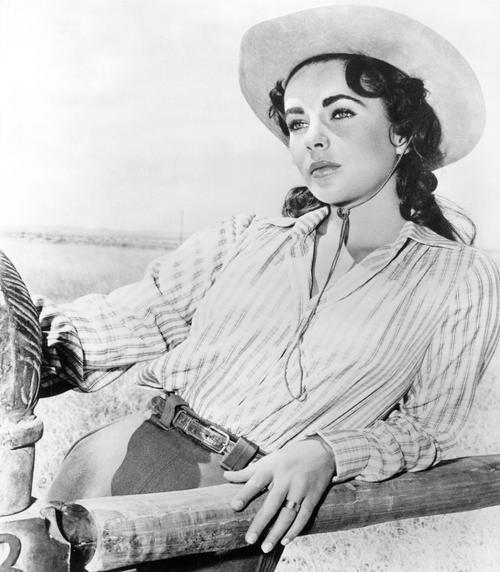 Elizabeth Taylor in
Giant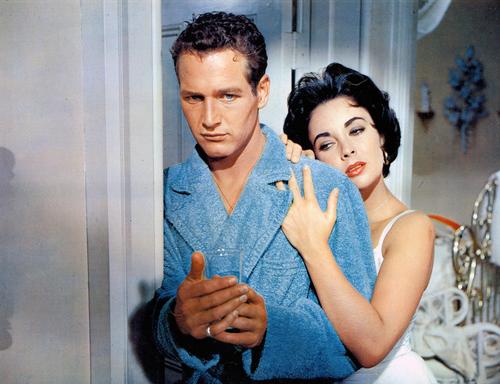 Elizabeth Taylor with Paul Newman in
Cat On a Hot Tin Roof
Her fame was helped along by her habit of marrying a lot of men, starting with hotel namesake Nicky Hilton (
Paris Hilton
's great-uncle) in 1951 and then adding six others over the next 40 years. One, Eddie Fisher,
she nabbed
from fellow actress Debbie Reynolds in 1959, causing a gossip tsunami that practically swamped Hollywood.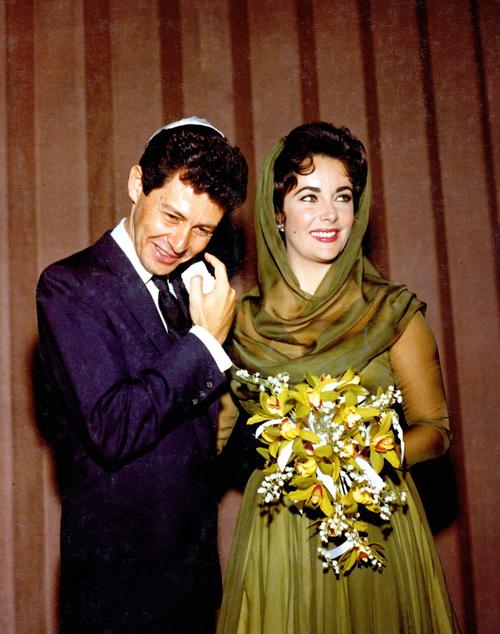 Fisher is the father of Carrie Fisher of Star Wars fame. Marry enough times and you end up with lots of connections like that.
Still, the great love of Elizabeth Taylor's life was actor Richard Burton. They married twice (1964-74 and 1975-76) and starred together in the big-budget 1963 extravaganza Cleopatra…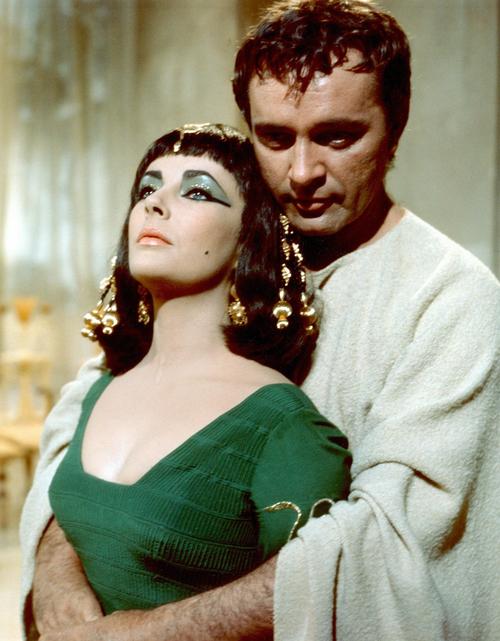 …and then as battling spouses in the super-intense 1966 drama Who's Afraid of Virginia Woolf?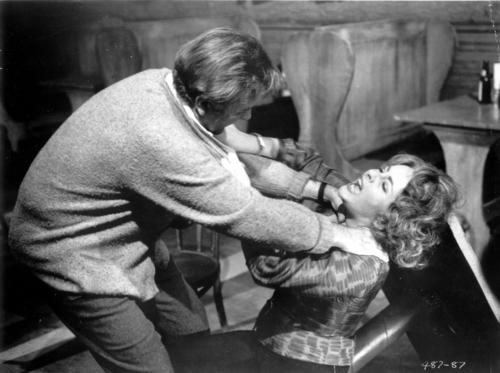 Elizabeth Taylor won the Oscar as best actress for that film; she won another Oscar as Gloria Wandrous, the beautiful call girl in the 1960 film Butterfield 8.
In the 1970s her movie career tailed off but she remade herself as a society gal, AIDS activist, and grande dame of Hollywood.
In recent years Taylor made a few appearances in proud tough-old-bird mode, usually in a wheelchair. Here she was in 2009 at a fashion show in Los Angeles: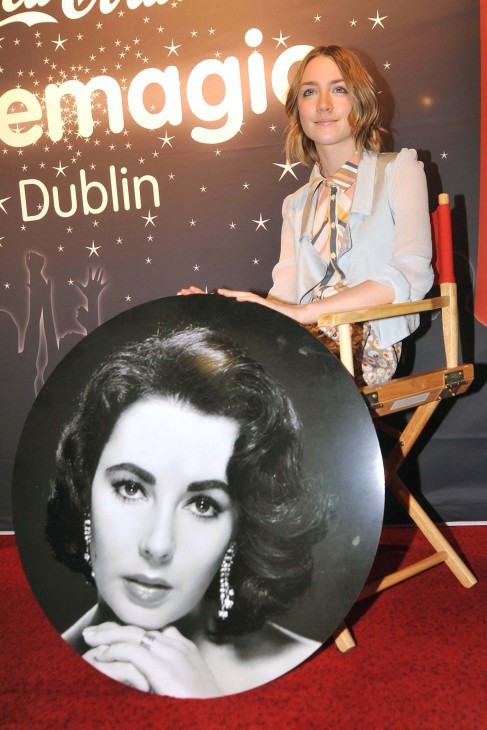 Just a classic look on her face in that photo. A Hollywood survivor. Thanks for a swell career, Ms. Taylor.
See a ton more great photos of Elizabeth Taylor's movie career >>