Yes, Eugene Levy did play Jesus, during the latter part of Godspell's first Toronto run in 1972-73.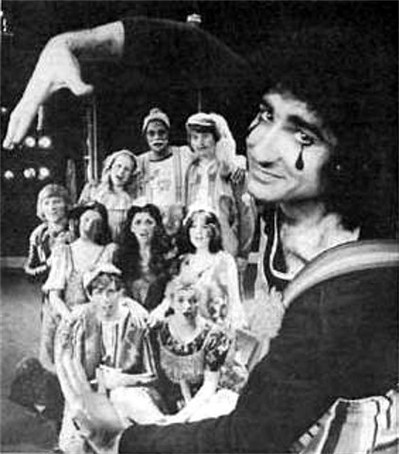 Eugene Levy as Jesus of Nazareth is just a small part of the story.  That original Toronto cast of Godspell also included Gilda Radner, Martin Short, Andrea Martin, and Victor Garber. Garber was the original Jesus — Levy was a disciple and then moved up to the top job when Garber left.  Dave Thomas also joined the cast later; that's him top row right in the photo above.  (The other big names aren't pictured in this shot.)
The music director was Paul Shaffer, who became David Letterman's musical director and sidekick.  ("Truly my big break" he called it.)
Quite a production.  Several of those cast members later starred on SCTV and Saturday Night Live, of course.  Martin Short also met his wife, Nancy Dolman, in the Godspell cast.  She just died last week, sadly — they'd been married since 1980.
For more details, see this fabulous tribute site for the whole production (now archived).  The section on Godspell stories is a particular winner.