Justin Bieber is the Canadian teen singer discovered on the Internet in 2009 and now appearing everywhere. Since we added our profile of Justin Bieber, we've been following with interest his attempts to establish street cred with various poses and hand signals.
Herewith, the Street Cred of Justin Bieber — photo edition.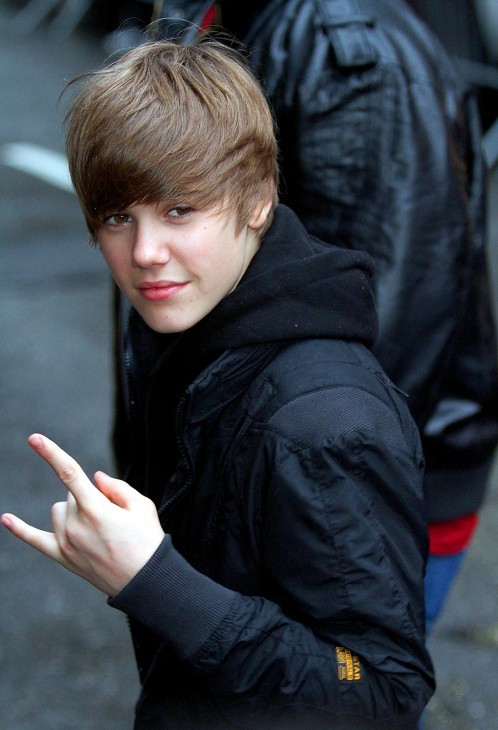 Justin Bieber flashes the horn of hipsterism — or is it a terrorist gang sign? — on his way into the David Letterman show.
Bieber shows a reverse peace sign to fans at Citadium in Paris in February. We're not actually hip enough ourselves to know what this means. Score one for Justin Bieber.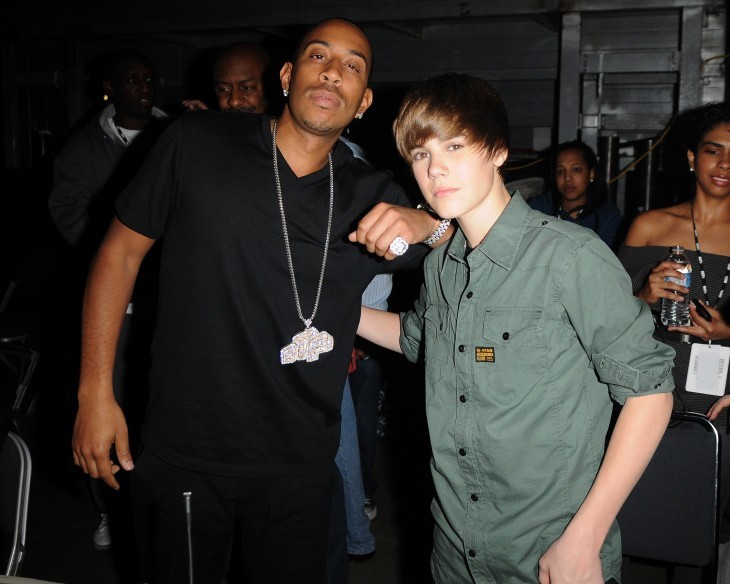 Whoa! Serious street cred. Justin Bieber poses with rapper and mentor Ludacris at the Help For Haiti benefit concert in Miami in February.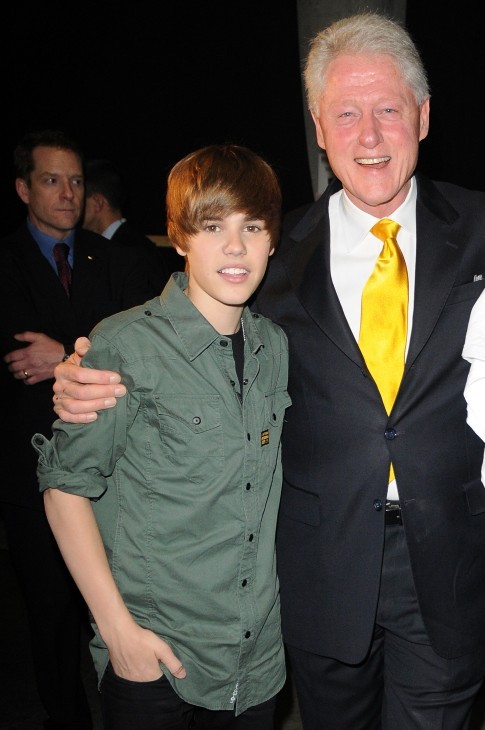 Does it give you more or less street cred when you pose with former President Bill Clinton? We love the guy, but we're not sure.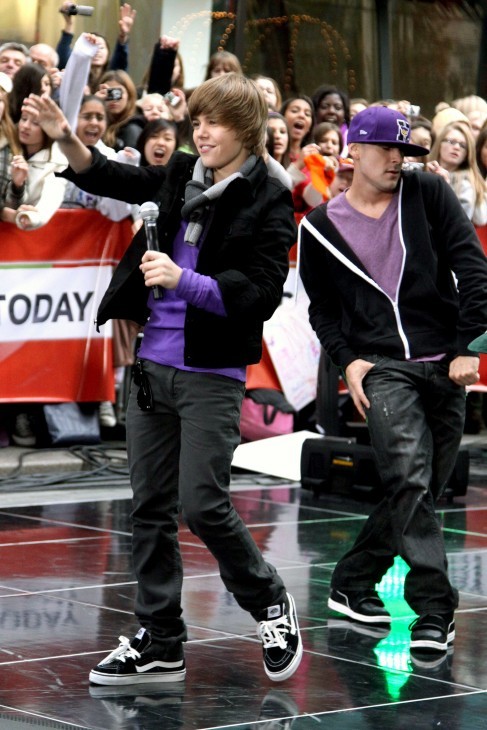 Ha! Our favorite shot, with the background dancer doing the street-cred stroll as Bieber sings.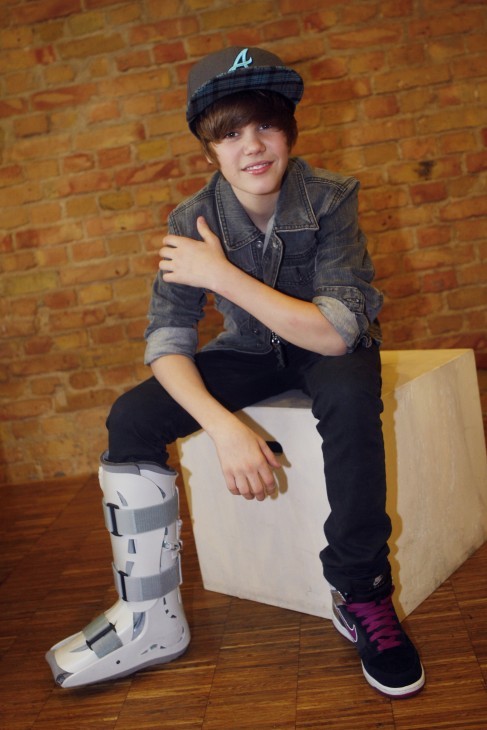 A dangerous nightclub gunshot wound it's not, but an injury is an injury. Justin Bieber poses with the leg he broke while opening for Taylor Swift in London in November. Note the Atlanta baseball cap, a subtle street-cred nod to crunk and trap.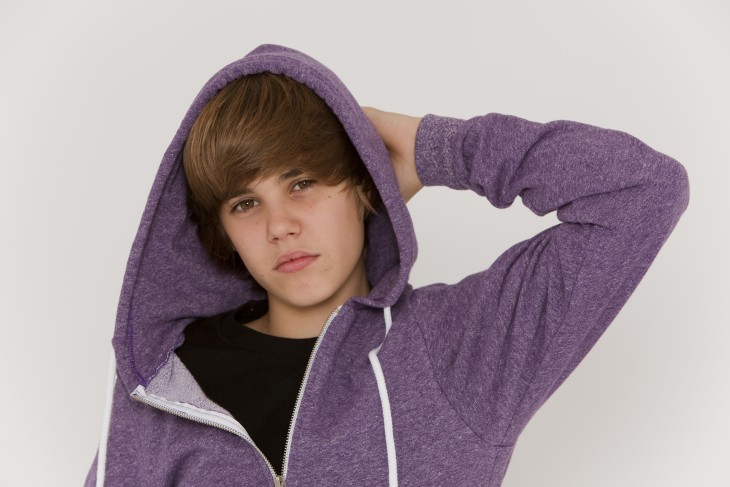 Hoodie = cred. Lavender may not be the most street-creddie choice, but at least it's not Ed Hardy.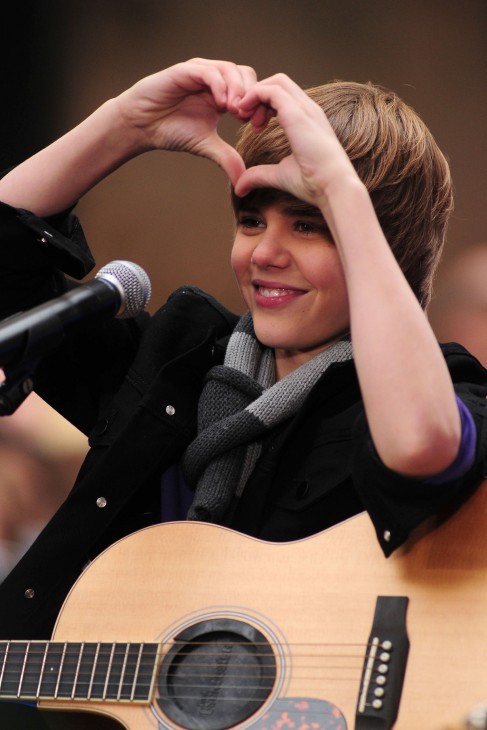 Backsliding! Justin Bieber makes the heart sign to fans at a concert last October. Well, everyone's allowed to relax now and then.
All photos supplied by WENN. Credits: HRC (Late Show), Jeff Daly (Ludacris and Clinton), Mr. Blue (background dancer), Frank Dicks (hoodie).
(Note that his name is sometimes misspelled as Justin Beiber or Justin Beeber.)