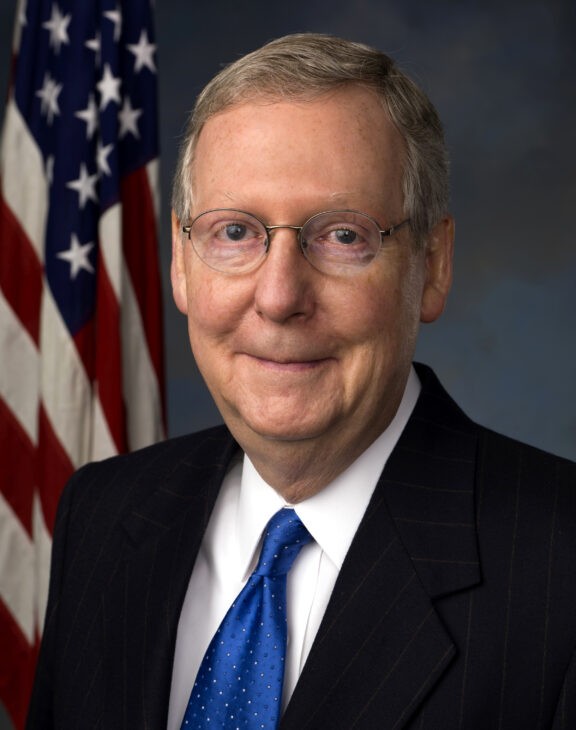 Mitch McConnell is now the official face of the Senate — and what a face it is.
The senior senator from Kentucky won re-election handily, and the Republican landslide nationwide gave his party control of the Senate. Mitch McConnell is your new Senate majority leader.
The Louisville Courier-Journal puts it in perspective:
By his own account, it is the capstone of his three-decade career in Washington. Whether it will also prove to be the wellspring of a new Republican era in a town still dominated by the Democratic occupant of the White House remains to be seen.

McConnell reminded voters on the campaign trail that as majority leader he would become one of the most consequential Kentucky political figures in history, alongside

Henry Clay

and Alben Barkley.
"It's full of things I hadn't known, for instance that McConnell began his career as a decidedly moderate Republican, initially keeping arm's length from

Ronald Reagan

and his conservatives, supporting abortion rights, and styling himself in the inclusive, bridge-building tradition of Kentucky's great mid-20th century senator John Sherman Cooper.

Mitch McConnell's reputation now amounts to more or less the opposite of John Sherman Cooper's, and MacGillis tells how and why McConnell changed course."
McConnell
still claims
Senate Democrats
George Mitchell
and
Mike Mansfield
as his "heroes." Hard to figure, but here's hoping he suddenly begins to emulate those worthies now.
Congratulations to McConnell and to the amazingly powerful GOP political machine.