Prince Charles: what a month that guy's had.
His job description is to "go places and look interested," after all, but this month he's outdone himself.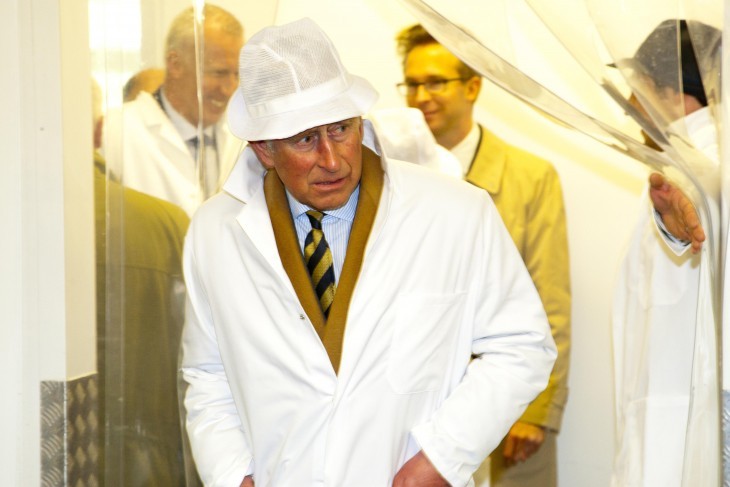 April 26: Charles inspects food packing operations on the Isle of Man. (Nice hat!)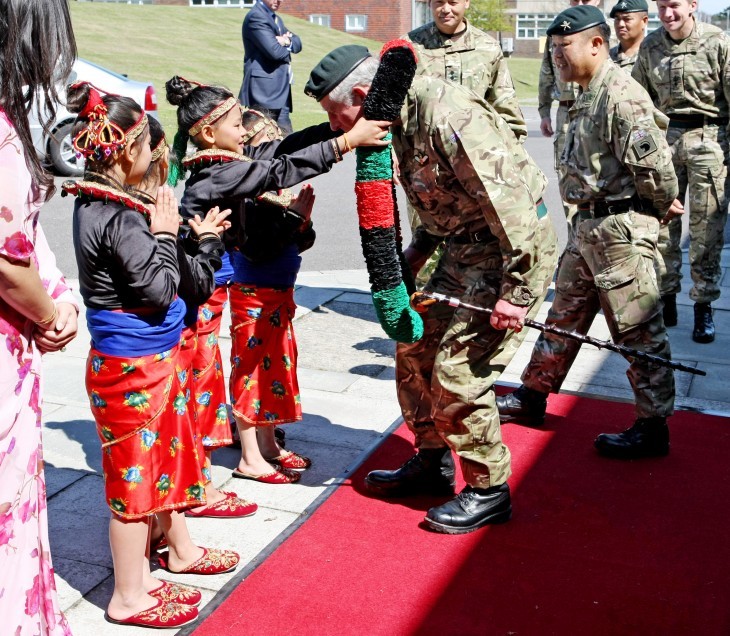 April 30: Prince Charles stoops to receive a garland as he visits the First Battalion of The Royal Gurkha Rifles in Kent, England. (The Prince of Wales is the traditional commander of the Gurkhas.)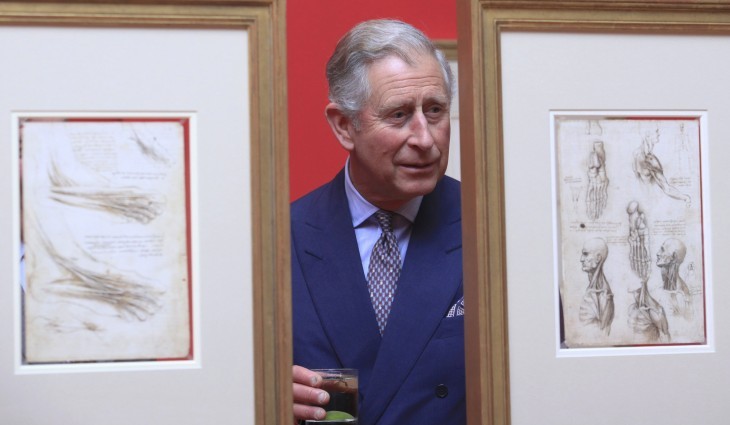 May 1: "I really need this drink." Viewing anatomical drawings by Leonardo da Vinci at the opening of an exhibition in The Queen's Gallery in Buckingham Palace.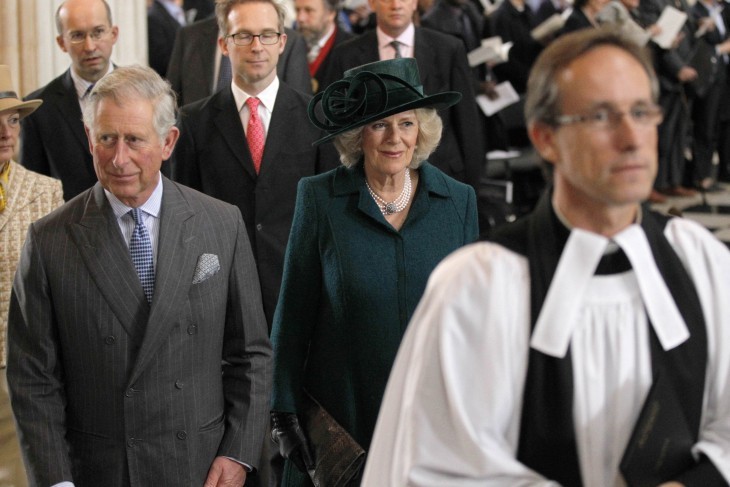 May 2: Prince Charles and his wife Camilla, Duchess of Cornwall commemorate the 350th anniversary of the Book of Common Prayer at Saint Paul's Cathedral in London. (Charles is the patron of the Prayer Book Society.)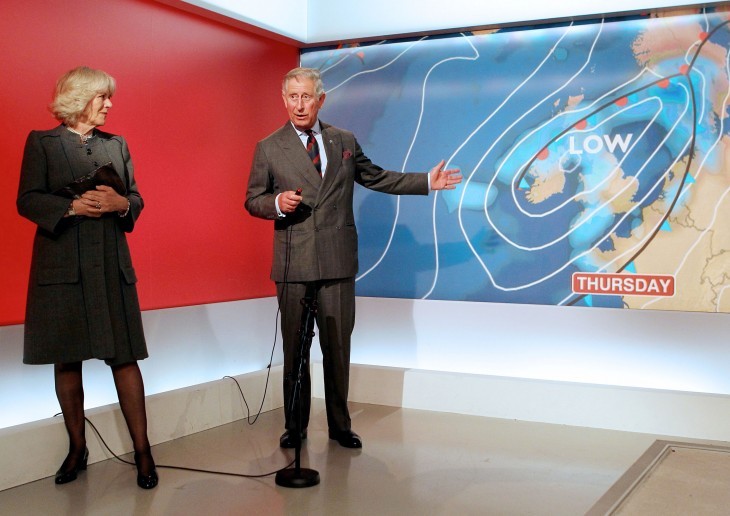 May 10: "A large and very interesting low pressure area…" In Glasgow to celebrate 60 years of BBC Scotland, Prince Charles does the weather for the Six O'Clock news.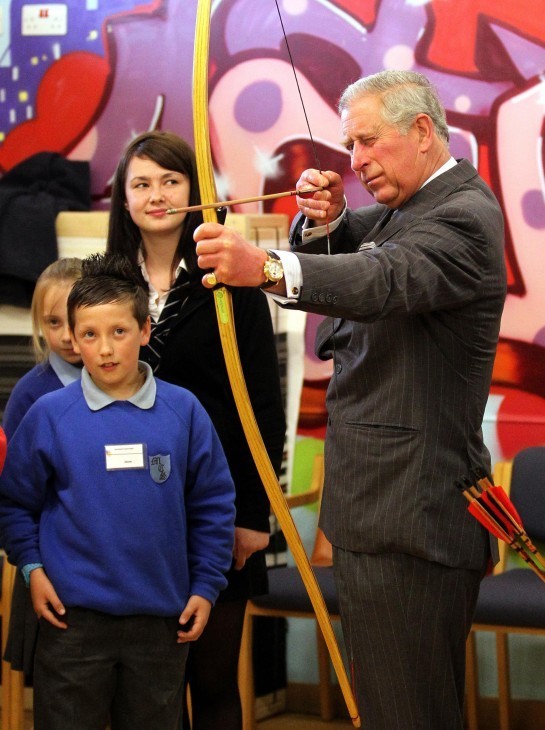 May 11: Charles gets in a little archery on a visit to the North West Youth Project in Kilmarnock, Scotland. That gray pinstripe is clearly his go-to suit.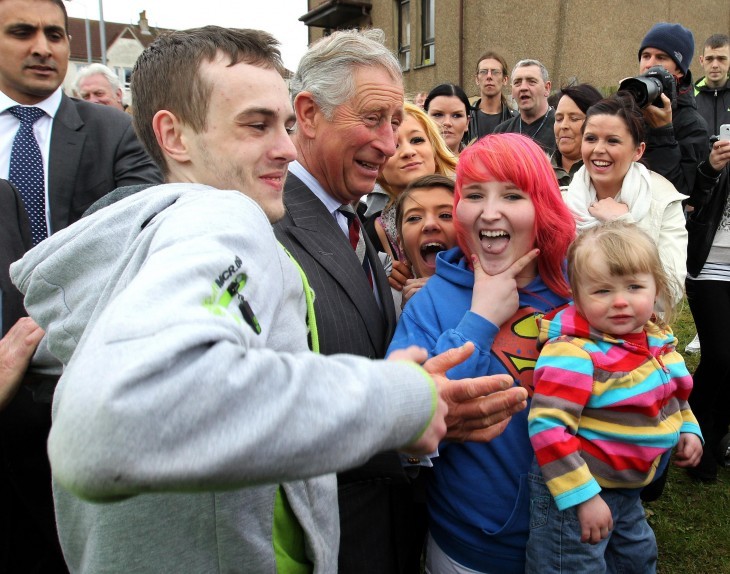 May 11: Outside the same North West Youth Project, Charles gets a laugh, possibly with a joke about tongue studs.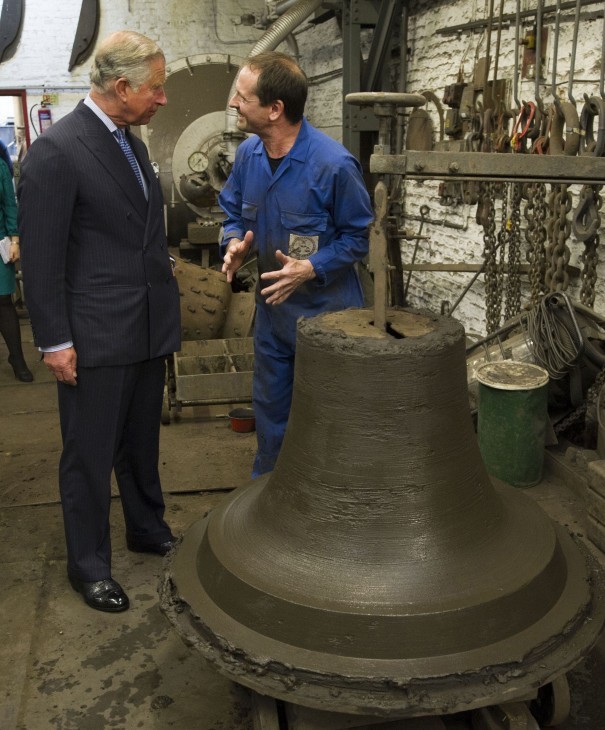 May 15: Back to looking interested: Charles visits the Whitechapel Bell Foundry. The foundry is casting the eight Royal Jubilee Bells to be rung from a floating belfry at the head of the Thames Diamond Jubilee Pageant on June 3rd.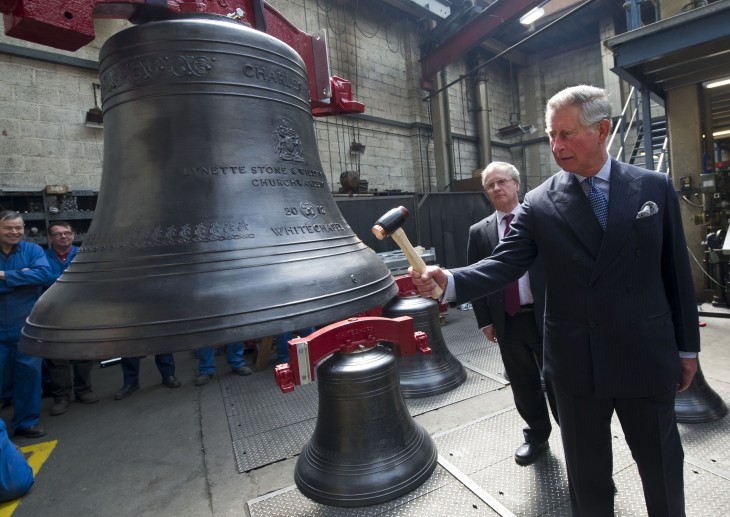 Each bell is named for a member of the Royal Family; the Prince was invited to whack the Charles.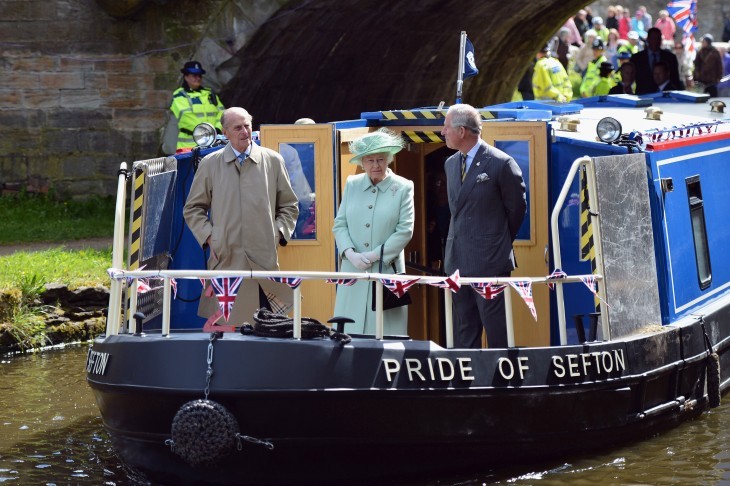 May 16: Prince Charles joins his parents, Queen Elizabeth II and Prince Philip, on a barge trip aboard the Pride of Sefton in Lancashire, England.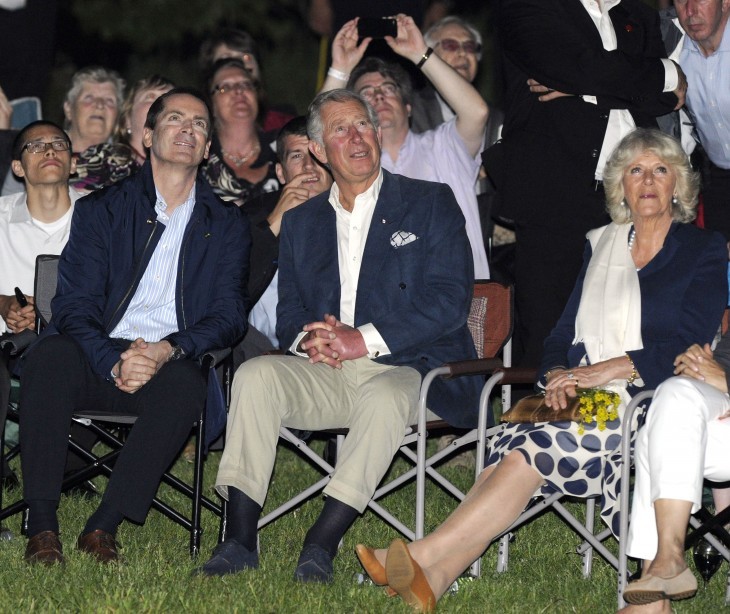 May 21: On to Ontario. Charles and Camilla join Premier Dalton McGuinty at the Victoria Day fireworks display in Toronto during a tour to celebrate Queen Elizabeth's Diamond Jubilee. His socks are high to the end.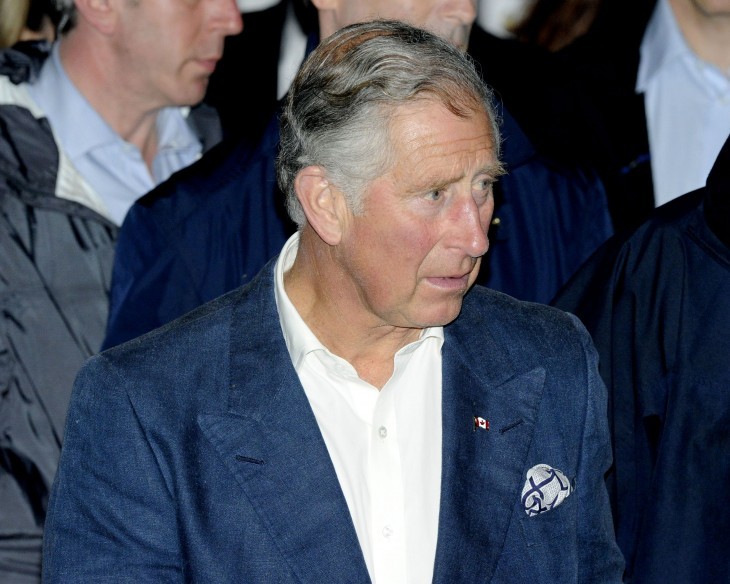 An open collar at last. "Yes… very interesting fireworks. Quite."
And how was your month?